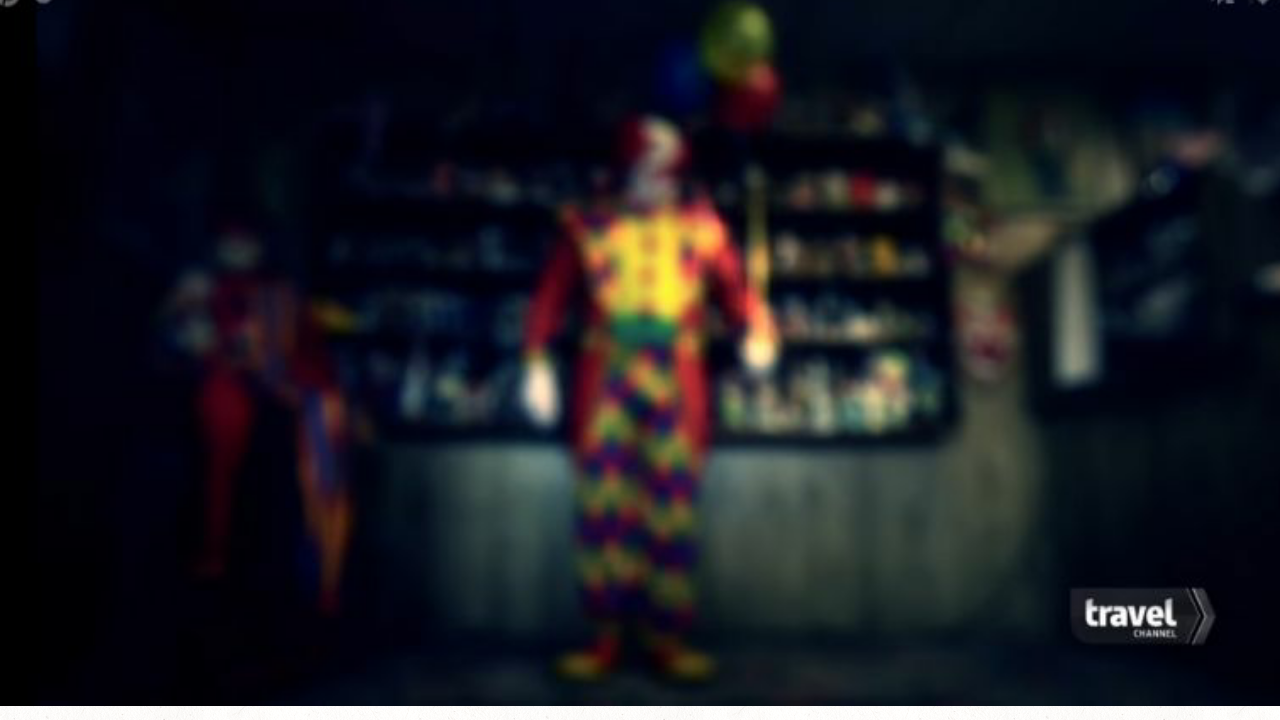 ghost adventures is my favorite TV show the show is about paranormal investigator named Zak Bagans
October 24 2015
I Watch most of the show ghost adventures
until it caught my eyes i saw a episode called goldfield high school & "Clown motel" clown motel. god I hate clowns so much so i click on it and so and it started with a black background it open it look white hands with colors it look like a clown
he was grabbing the camera like he was raising his hand like a creepy clown and video I see the logo on the billboard
Clown Motel
i watch all of it and suddenly I want to go to the clown motel so I pick my nine year old brother and my friends Frank & José we get on Jose's car and so we drive to get to tonopah Nevada to get to the frickin motel that I hate The Clown Motel so we get there at the middle of a night
Frank see a cemetery the middle of nowhere at night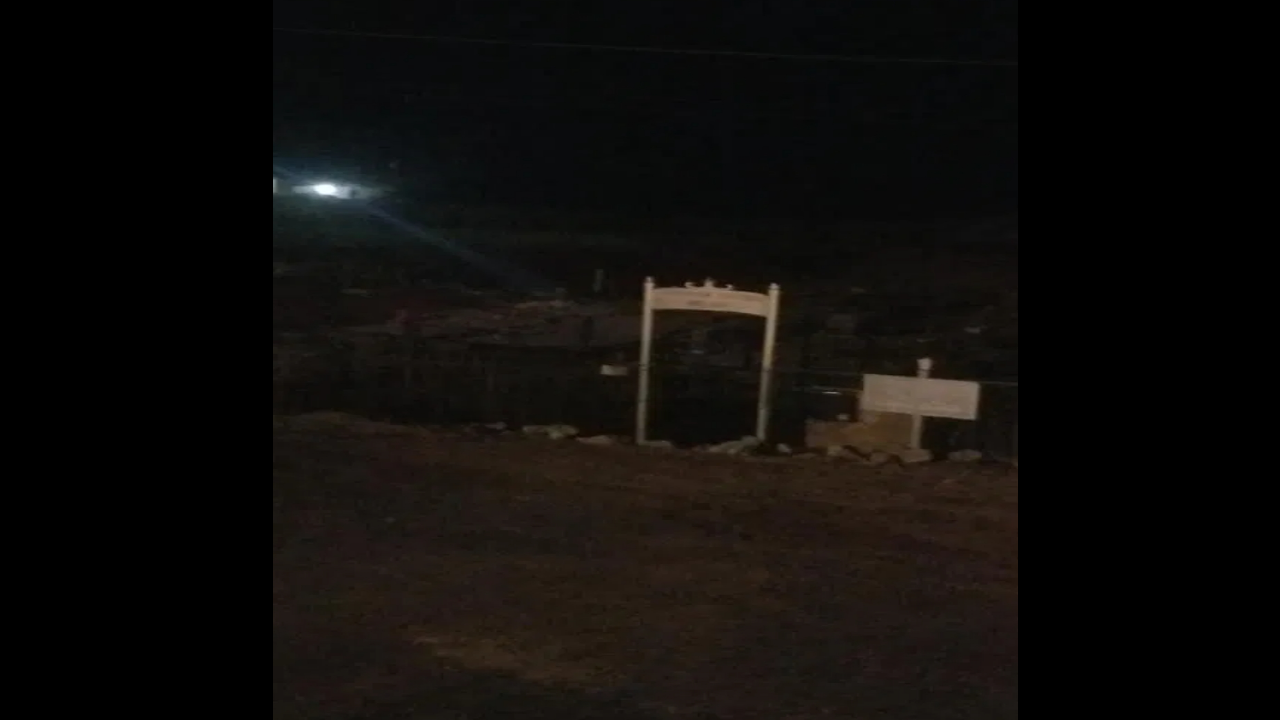 my brother recording the graveyard like somebody going to get us or something. Frank said "no is going to get us. is fake" fake is I think is real it just until I saw somebody
(this is the on that i saw a black figure coming out of his graveyard at the clown motel at night)???
a black figure coming out of his graveyard I tell Frank and he said yes I told him I saw a black figure coming out of his graveyard Frank said "dude there's no way that a clown ghost is coming out of his graveyard at night. that the ghost clown Don't exist" so I had a bad feeling. once we get to the office of the clown motel when we get inside of the clown motel my brother see a creepy and mess up clown dolls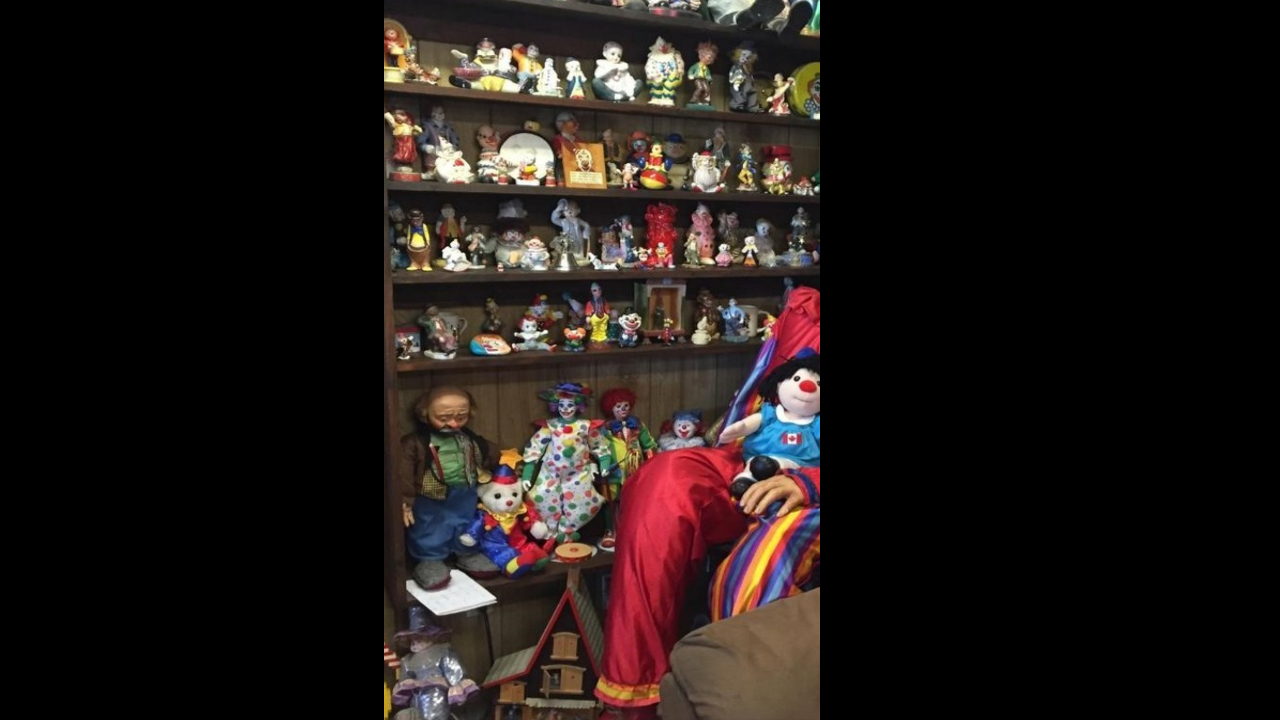 but the must the must that I hate is that big clown doll from the clown motel Mr Bob the owner of the clown motel that his name is Mr creeps but I call him Mr Creepy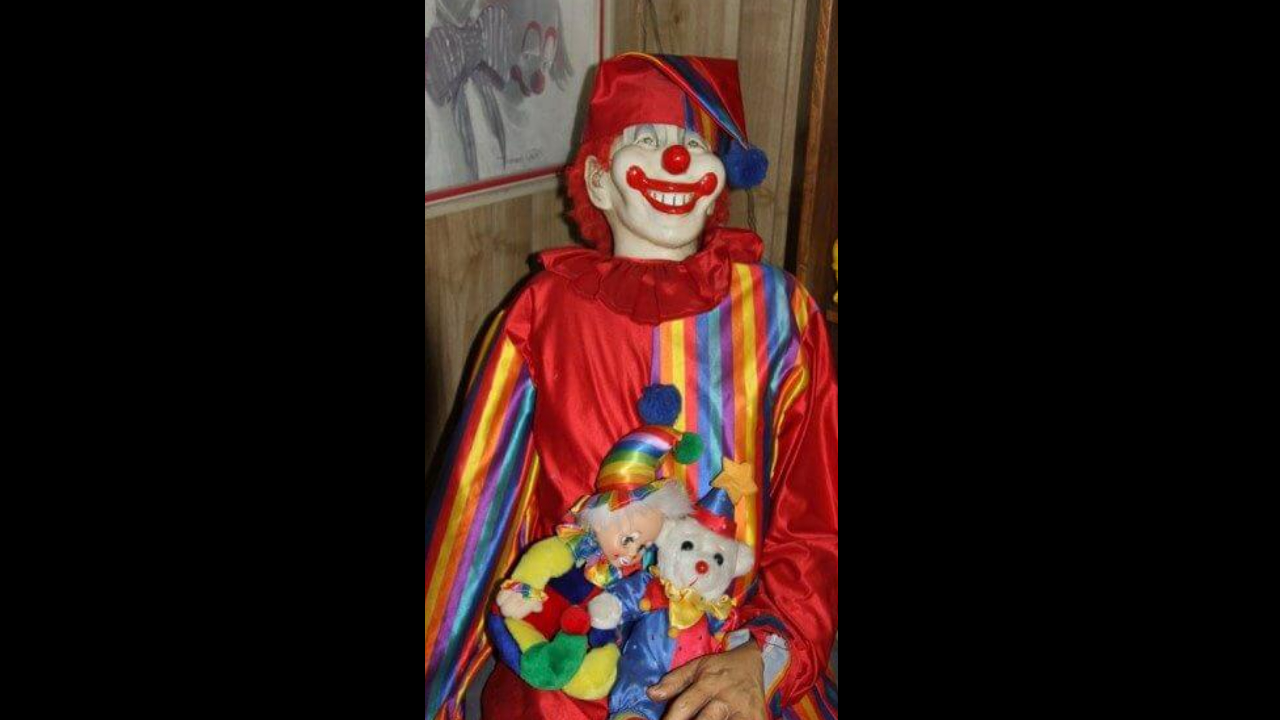 the clown Mr Creeps is so creepy like god I hate clowns if you afraid of clowns that is called coulrophobia that is the one who afraid of clowns Jose talk to Bob that someone come out of the graveyard Bob said "yeah. yeah. I saw somebody who walks around at the graveyard and. and. he wears a green bag. it was a spirit"
Jose ask "why does the spirit walks around at the graveyard" Bob said "the spirit who was zany and goofy looking like he was a clown"
that's odd Jose replied "zany. what is that means"
Bob said "zany mean that who is goofy and idiotic funniest that's what it means"
Bob said that Robert Fraser came out of his grave at 3AM in 3:53 Robert Fraser came out of the grave and dress up as a clown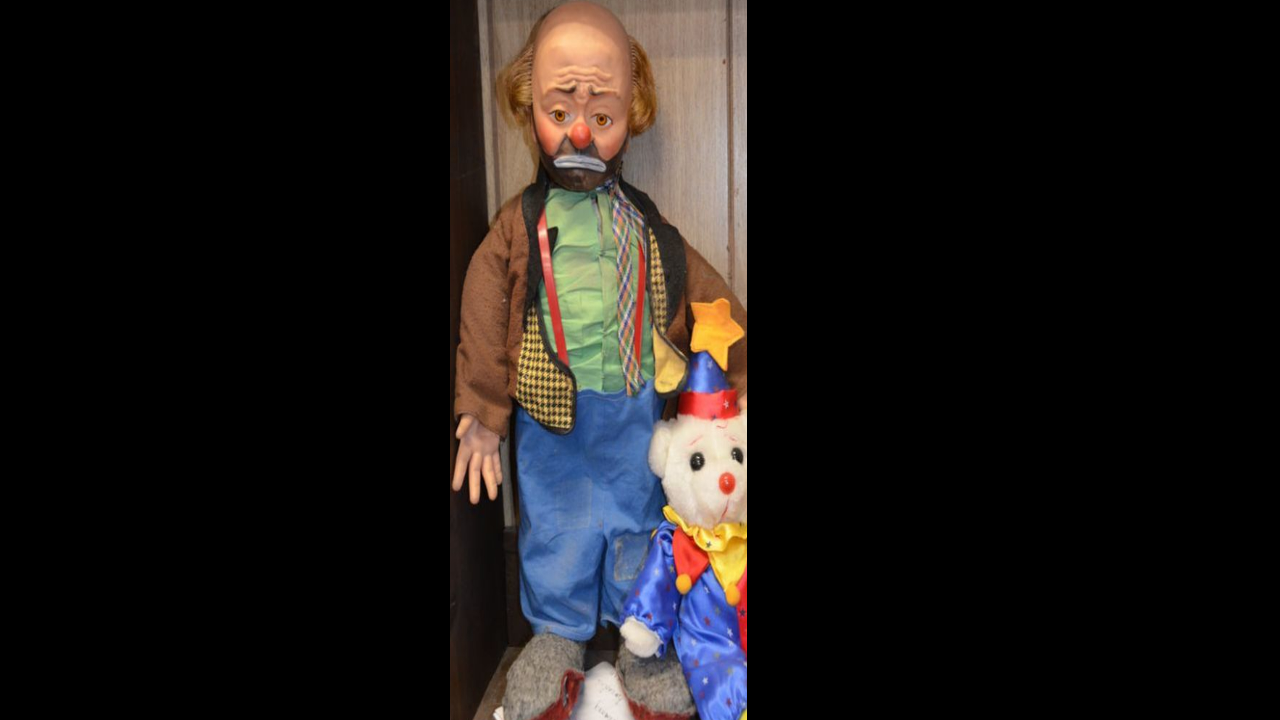 my nine year old brother said he found a note in the doll clown it looks like Emmett Kelly my brother said. my friend Frank got key the rooms Jose ask Bob what Robert Fraser look like Bob said he look like a clown with and his clown suit is a green bag suit so we sleeping in our beds suddenly I hear say Robert is a mad man my daddy what's him out of here at the motel now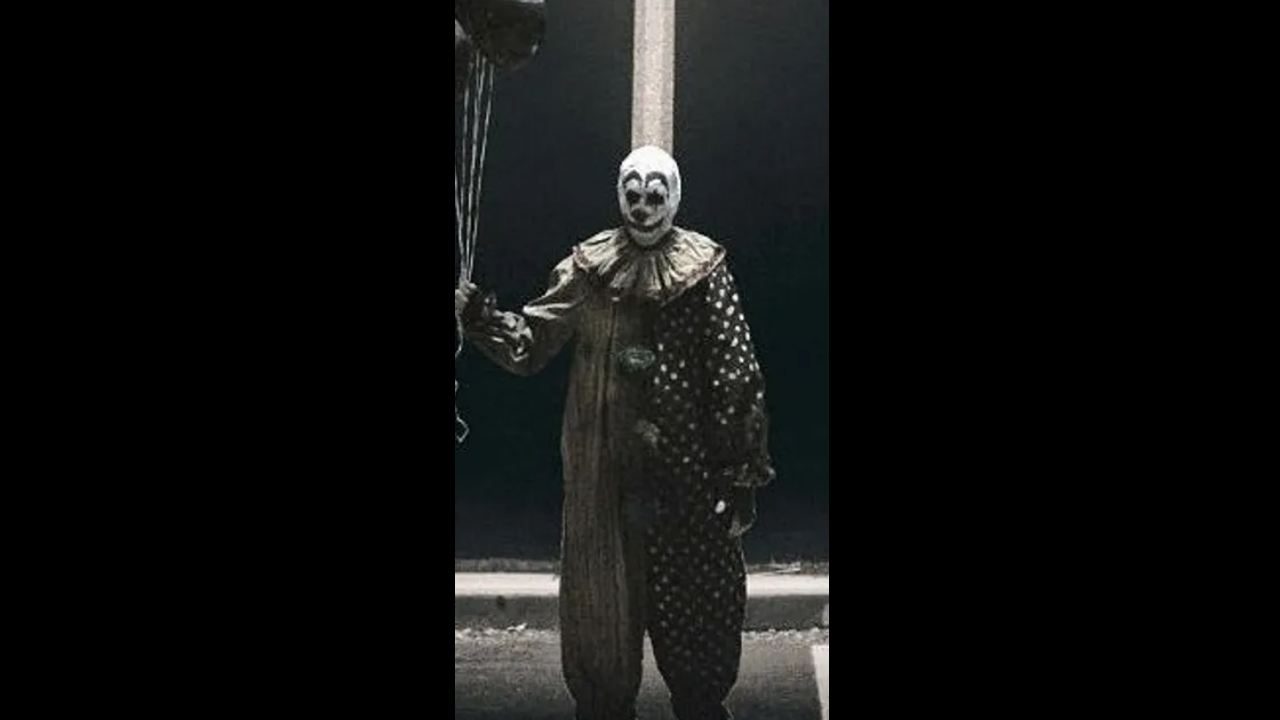 (Robert Fraser as Dunk the Spirit)
I wake my brother and my friends I told them I see something. Frank Jose and my brother Daniel and I. my brother recording my friends and I. go to the cemetery at 3:43 in early in the morning my brother take a picture with his Polaroid camera and search for something we search for everywhere but no one or spirit I said false alarm guys no ghost and my friends and my brother said "aaaahhhhh" really my brother said "dude. come on is 3:49 in the morning dude" I said "come on you guys I said false alar-" and then it happen "aaaaaaaaaaah" Jose scream what is it Jose. Jose said "look" I said "ha ha nice joke Jose" I thought that he was joking until screaming continued Frank "dude shut up. shut the hell up" he wasn't joking about it my brother said "dude shut up" Jose said in a serious coulrophobia of fears "look" until
I see him I see a clown. I ask him too leave and he turn his head to right to his shoulder like he's ain't no human. he like a ghost he let go of the balloons my friend Frank said "get out of here. who are you. who the hell are you doing here get out now" the ghost said "this my hotel" the clown grab the chainsaw and chased by the clown my friend and my brother we ran. and ran. and ran. and ran. as fast as we could we get into Jose's car and then we see and clown holding and clown bank money with his hands
Jose turn his lights off until the clown is gone
we did it 13 times and the clown is not gone with the clown money bank or. I think is a money bank and then we sit there about 1 hour I look up the time is about 4:00 early in the morning my friend said that we should turn off and on my lights until the clown is gone Frank and Daniel agreed. so Jose turn off his car and then the clown is gone. Jose turn on to see he wasn't there but something goes wrong suddenly the clown was there holding the chainsaw. I told Jose. "Ran Him Over Jose" until Jose ran him over I hear him screech in pain Frank said "holy crap do you ran him over dude. oh my God" my brother said "holy crap. I got him in my camera" until
i just don't want to go to the clown motel Frank couldn't sleep. my brother got to 300k on YouTube. and Jose go to the therapy that he see that "clown" at the clown theme hotel.
and I never saw what just happened in the clip of Ghost Adventures that the clown waves at you. that's what happened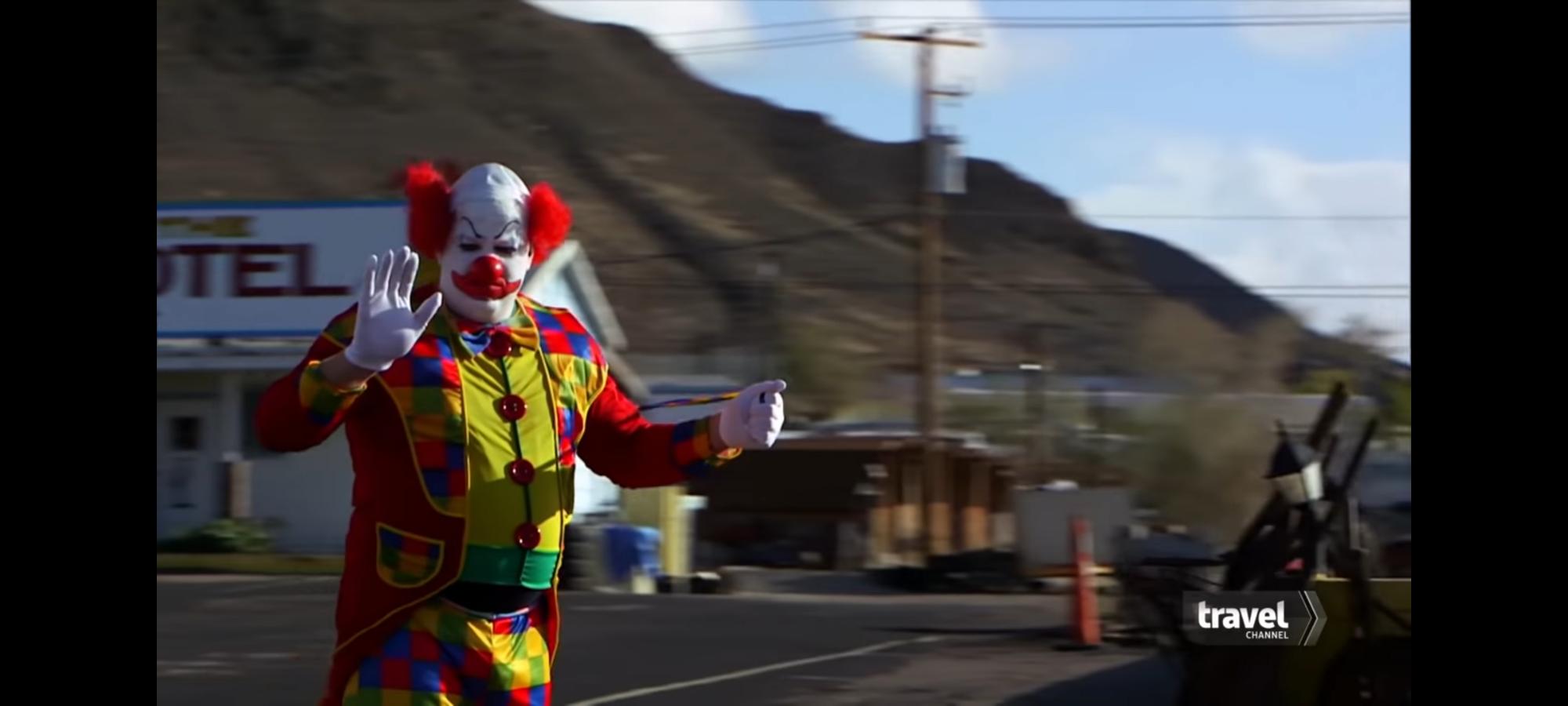 i don't Will go to a clown theme hotel never ever
that's the last straw I will never go to a motel of full of clowns nope. never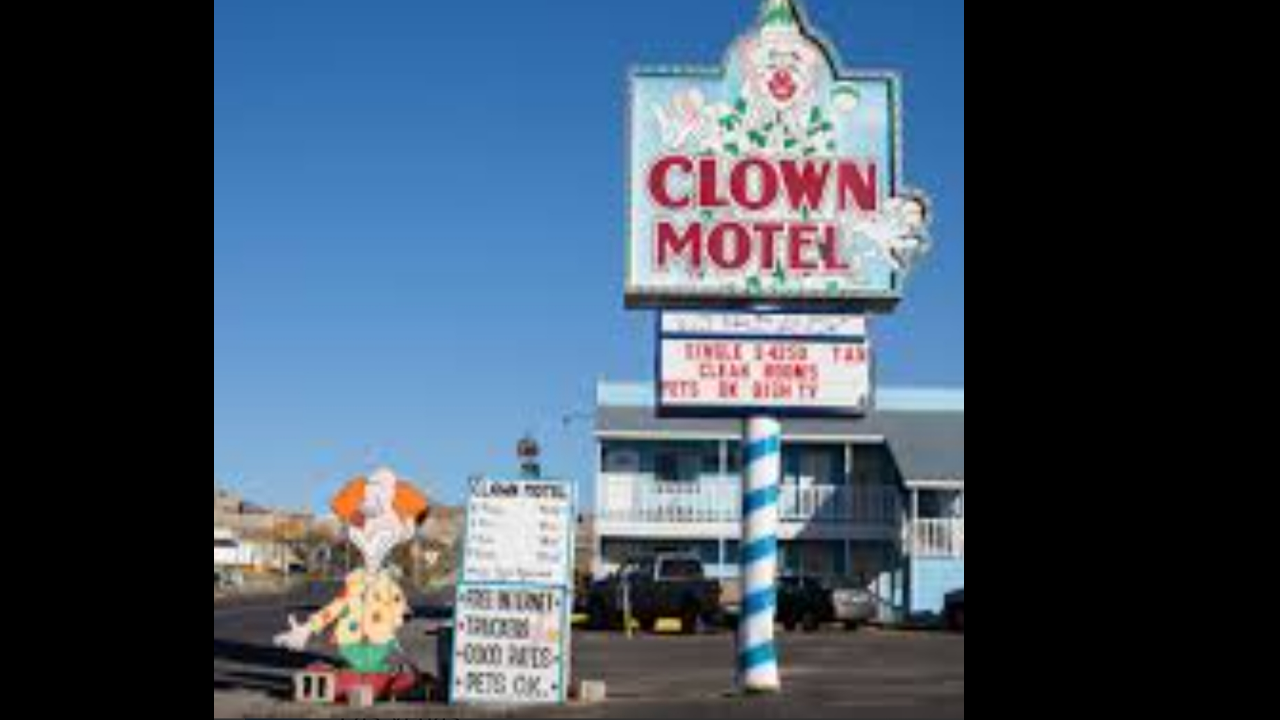 man I hate clowns in my life.
creepypasta title: The world Famous Clown motel
Created by BluScoob