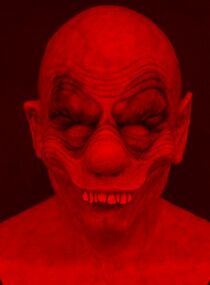 In June of 2007, fourteen paranormal investigators were dispatched to a farmhouse in the countryside outside of Omaha, Nebraska. They arrived the evening of June 15 and set up their equipment, planning an overnight stay. They brought audio recorders, video recorders, and sensors to alert them to unusually high electromagnetic or ultrasonic signals.
The investigators only picked up a few odd noises, but they happened upon a stash of nineteenth-century memorabilia tucked away in a corner of the attic. The owner had not seen the artifacts. Among them were several clothing items, including a Confederate soldier's jacket, jewelry, and a music box.
The music box was the most valuable item. A historian later dated it to 1842, and it still played "I Dream of Jeannie" when it was opened. The historian recommended the music box be placed into a Civil War Museum and the property owner agreed. Along with the clothing and jewelry items, the music box resided in the Midwest wing of the museum. Many historians interested in American memorabilia from the Civil War era came to view it and make notes about its unusual design.
The top of the music box was rounded and studded with clear gems, which the curator of the museum said were diamonds. The bottom of the box was blue with metal points sticking out. It was quite an unusual design for its time period, which made the historians even more interested in it.
According to security footage, on the night of December 4, 2008, the music box popped open, seemingly of its own accord. The music played as usual. Unexpectedly, red smoke began to pour out of the music box, soon engulfing the entire room. A shadowy figure having the shape of a clown could be seen in one corner.
A security guard came upon the scene and on the tape can be seen passing out. The shadowy figure stands over him, kneels, then stands again and walks away.
Later, after paramedics revived him, the security guard would state the he recalled nothing of the incident.
Video
Community content is available under
CC-BY-SA
unless otherwise noted.