I lay here, in a minuscule pool of existence. My life consists of a simple cycle. Work, reproduce, die. Many others wander around me, following the same strict cycle. I do not complain. I do not speak of it. I just carry on. However, I feel something grab onto me. It is one of them. The deadliest entity to reside on the planet. Its thin legs tickle my membrane, before it jabs me, injecting me with its vile venom. My insides rearrange, twist and tear apart, but the only pain I feel is the impending doom which awaits me. I feel bloated, and plump, as my internal material is repurposed for a horrific existence. And then, I burst. Many copies of the thing that stabbed me explode out of me, tearing my membrane into shreds and pieces. And now I lay alone, in the cold embrace of death.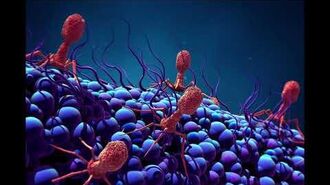 Community content is available under
CC-BY-SA
unless otherwise noted.