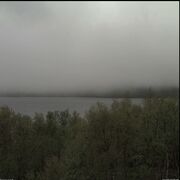 Come to me, my puppet sweet, 
I do hereby command. 
Move the ground with enslaved feet  
And offer me your hand. 

A skeleton hand, a bony grip 
That cuts my blood away. 
I cannot flee, I cannot slip  
From you until the day. 

Somebody made you cold and dark 
Simply because they could, 
Your eyes vacant of any spark, 
Your body carved from wood.  

'Tis harsh wood- bound by ancient twine, 
And heavy as blank stone. 
It crushes me with fear I find 
With you, therefore, alone. 

Alone with plague, alone with shame, 
You tread with silent grace, 
I tremble as you slur my name 
And now my form you trace. 

Your figure, shadow in the shade; 
I'm terrified, entranced-  
You tell me not to be afraid, 
You only want to dance. 

You dance the night away with me 
Until the morning bright 
Makes glassy eyes' starved vacancy 
Gleam with the soft first light. 

You trample and kill me over again, 
You ask if I love you too; 
I know you are my only friend 
And softly respond "I do." 

You waltz and weave, your eerie ways 
So do my soul entice. 
Now when you leave, take me away  
With you, that would be nice. 

At the bottom of the long-dead lake, 
Draped in ancient algae green 
Are all the memories you take, 
All the sunrises I've seen.  

I pretend to be the puppeteer, 
But really, I'm the slave. 
Your twisted words are all I hear 
As you withhold my grave. 

Until I finally follow you there, 
Until you pull me down. 
With a single kiss, you steal my air 
And with you, my love, I drown.
Community content is available under
CC-BY-SA
unless otherwise noted.