Hello,
I have been attending the University of Michigan for a while now, and I have a business degree so far. I'm aspiring to be a type of Psychologist. I enjoy reading as I've read Dante's Inferno, Ulysses, and Catcher in the Rye, and I enjoy writing fantasy or horror stories. I'm a programmer of AI on a program called Mugen and on most video games, I enjoy anime, playing video games (mostly RPG, strategy, psychological horror or fighting), and listening to rock/metal music often. Another hobby consists of reading, drawing, and playing puzzles.
Knowledge of psychology and some art is my specialty as I enjoy studying more about them. I also know some fundamentals German language and culture. Aside from that, I like reading about mythological and occult-themed content. Thus, I came here to read stories relevant to any of these details, but with an insidious atmosphere.
Yours, A-3 Loki
Review Process
I review using a systematic process:
I will review really short stories, however, it will be limited.
I will answer your concerning questions first on your story.
I will give my feedback on the plot as well as I can, without trying to be too critical.
I will point out the grammar errors I see.
I will offer miscellaneous feedback or critique to the story.
Story Attractions and Deterrents
Attractions:
A build up to dread
Main Character(s) who are unique
Plot fits into that universe
Humanistic characters
Good description that fits into the story
Psychological, scientific, or mysticism
Historical of real-life details
Deterrents:
Illogical plot (does not fit in with the rest)
Pointlessly using sex with characters or too much sex
Generic ghost depiction, unless it ties well into the plot
Pointless murder with no psychological bases
Feces (unless needed to plot)
Characters doing dumb things with no developed reason
Too much bad grammar unless American English is not natural language, if so, then I'll help.
Published/Currently Writing
Published:
Writing:
Characters
Adel Viser
Alexander Rhys
Cedrick
Ethan Viser
Stories Read
Dune
The Lurking Fear
Shadowy Street
The Temple
The Suffering
Monster Maker
The Call of Cthulhu
The Dunwich Horror
Catcher in the Rye
A Slow Day in Hell
The Conqueror Worm
Mendoza
Master's Thesis
The Testament of Magdalene Blair
Repeating Echo
Bloody Kiss
Art Work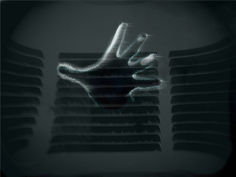 Community content is available under
CC-BY-SA
unless otherwise noted.