My name is Agnerstein, but I go by many names. My REAL name, happens to be Trityn, but my closest friends call me Orian (inside joke). I like to take time out of my day and make sweet, sweet love to... I mean. I like to post some stories here and there, and I would like to continue doing so. You people make my day, (except the people that bitch and complain, no offense.) and there is a warm spot in my heart, just for you guys and this site.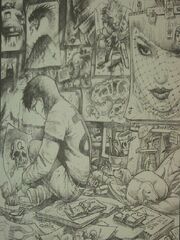 My Favorite People
These guys make my days easier on me.
Community content is available under
CC-BY-SA
unless otherwise noted.