I am the biggest fan of the Slender Man!!!
And I'm single!!! Message me on my talk if you are searching for a lesbian, and chose me as your girlfriend!

Information about me—
Name: Annabelle
Date of Birth: 11 March, 2009
Birth place and current home: New York City, NY, USA
Occupation: Creepypasta writer, Gamer, Website builder, Data entry work
Did I have a relationship before this?: Yes- one
Ex's name: Danielle
Number of exes: 1
Reason of break-up: My ex was sent to a military school
Current romantic status: Single
Race: White
Nationality: American
Country: United States of America
State: New York
City: New York City
Religion: Atheism ( I don't believe in God: I'm an atheist)
Family: I don't have a family
Genitals: Vagina
Gender: Female
Searching for: Female
Sexual normality: 100% total pervert
Pronouns: she/her/hers
Photo: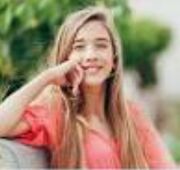 I am a lesbian. I am a girl and I'm seeking for a girlfriend.
If you are interested in me, then contect me through my message wall. Or just comment on this post.
For more information check out: @Alienkiller-666-slenderman

(edited by Alienkiller-666-slenderman)
My photoLovers way to connect Wiki
0
0
No replies yet. Be the first!
What do you think?