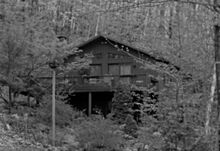 I'm a fan of creepypastas and my favorite ones are NES Godzilla and Psychosis.
I've posted 4 stories on this wiki. Here they are.
I posted a contest quite some time ago. Here are the results of it. I might make more contests in the future. If I do, I'll post the results of them here.
Two Sentence Creepypasta Contest Winners
Top 15 Favorite Creepypastas
#15 Autopilot
#14 49, 50
#13 Funnymouth
#12 Midwest
#11 White with Red
#10 The Russian Sleep Experiment
#9 A Small Piece of Lead
#8 The Showers
#7 The Portraits
#6 Stairs
#5 NoEnd House
#4 Mr. Widemouth
#3 The Sounding of the Fifth Trumpet
#2 NES Godzilla
#1 Psychosis
Community content is available under
CC-BY-SA
unless otherwise noted.