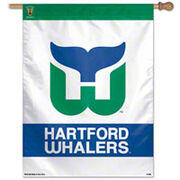 Hey guys and welcome to my page. I'm really trying to create a solid amount of good creepypastas. Some, I hope will make the reader think about the story even after he or she reads it. My first pasta was released on the night of July 7, 2013. Thanks for all the support guys and gals!
Creepypastas, Scary Stories, Campfire Tales...regardless what they are called, they are a visceral experience that humans have told and performed ever since we have existed. I find that wherever a scary story can be told, is a great place to be. And that is why I am here.
I will rarely create a story that will be about video games since I am not particularly attached to any franchise. But I will try create stories that will walk the fine line between real life and the paranormal. I will try and make my stories as serious as they can be, so the reader can experience an unrelenting experience.
As for me, I am an incoming Junior at my college in New York where I have a (gasp?!) Sports Talk Radio Show called Sports With V.A.N. I love playing sports like baseball, basketball, and football (both kinds).
I love making these creepypastas, or scary stories, so I'm here for the longrun!
Just ask me to read your pasta, and I will if I have time. As a College Student, it won't be easy during the school year, but its summer. So bring them on!
If you have any ideas for creepypastas, let me know in the message section! There are a ton of topics that haven't been touched, and I'd like to try and open them. And as always, thanks for your time!
Check out my page on Some Ordinary Gamers Wiki:
http://someordinarygamers.wikia.com/wiki/User:CTstories
I HAVE ARISEN...new pastas being migrated from SOG Wiki asap!
My Creepypastas in Order of Creation:
I consider the first five pastas my "Phase 1" because they were all written within one month of starting to write for sites online.
The Ombra: My "Oh man this is Slenderman ripoff, I hate it"! No, but I think that it has some things that make it stand out. It was nominated for CPoM in (July, 2013) on the Some Ordinary Gamers Wiki.
The Last Piece: My foray into the mind. I just haven't seen too many pastas about this topic. Check it out and I hope you all like it.
Lucid Mystery: This was a story I just made on a whim. It is a story about dreams and nightmares.
Bedtime Stalker: This is a another story on a whim. Its from the perspective of the threat and hope that you like it because it has a pretty good reveal at the end. It was also nominated for CPoM in (July, 2013) on the Some Ordinary Gamers Wiki.
You Are in a Room: This is a really short story. I hope you can all visualize what happens in this story.
These Pastas are being Cooked:
These are being made at the moment and will be released in the coming weeks/months (Note: These five creepypastas are collectively called "PHASE 2"
1) "The Followers of Ombra" - This story further expands The Ombra's mythos and incorporates cults - Coming Soon!
2) The Nintendo World Champiosnhips Curse - The unknown horror of a mysterious Nintendo World Championship Cart that is constantly sold from person to person - Coming Soon! 3) Isolation Tank Story - A man finds out he is not alone while in an Isolation Tank - Coming Soon! 4) "A Trip to the Catacombs" - Students look around the catacombs underneath their college campus - Coming Soon! 5) Collab with some mystery people! - ITS GONNA BE GREAT! NO DETAILS!
These are planned for release:
"The Final Ghost Hunt" - An amateur ghost hunt goes awry.
"A Game of Manhunt" - Kids playing a game of Manhunt
"The Long Walk" - Creepypasta Poem about the long walk a man takes to his execution chamber. His inner demons manifest into the guards and other prisoners that watch him march.
"Midnight Sleep Paralysis"
"The Forbidden Path"
Sequel to Lucid Mystery
"Your Future"
Bermuda Triangle Story
Community content is available under
CC-BY-SA
unless otherwise noted.