Hey, I'm Cornconic. I write stories. Check one out and tell me what you think. If you'd like to narrate a story of mine, leave a message on my talk page or shoot me an email (it's in my bio). Have a good one.
Recommended (Standalone) Pastas of Mine
(all of my pastas can be found in my author category as well as on this profile)
Poppies and Daffodils - Every small town has its secrets. But for St. Anthony, one peculiar resident has more than most. (5600 words) (POTM November 2021)
The Almond Tree - They say that drunkards tell the best stories. It's a shame this one might just cost the bartender his life. (2500 words)
A Gift for the Woman at Brookfield Pines - Two high school sweethearts cross paths ten years after their bitter break-up. Forgiveness, however, is the last thing on their minds. (2200 words)
The Angelica Incident - A deep-space voyage aboard the SS Angelica goes horribly wrong when a group of shape-shifting aliens hijack the ship and threaten the captain's life. Minus a few key details, of course. (2300 words)
Fresh Bait - Separated from his wife and the rest of their hiking group, a husband caught in a blizzard faces two options: freeze to death, or enter the belly of the beast. (1800 words)
Spring Cleaning - The forgotten attic of a family's new home harbours a terrible secret. Leave it to the clumsy dad to figure out what it is. (1600 words)
The Miracle of Life - A paramedic and his partner respond to a call from a woman in labour. Is it weird that she seems oddly familiar? (1600 words) (NSFW)
Your Best Years - An enthusiastic employer welcomes a young woman to his workplace. All that stands in her way is a simple contract. (1000 words)
The After-Party - The borders between the living and the dead unravel in one man's extravagant ballroom. Whatever you do, don't drink the wine. (900 words)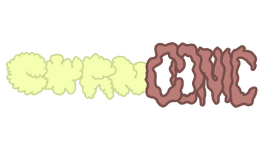 The Kelser Moor Collection
An anthology of pastas set in the rural countryside area of Kelser Moor, where madness rules and evil is afoot...
No Place for the Dead - After losing both his wife and son, a fisherman is tormented by bodies washing up at the shore and something foul looming on the waters. (5500 words)
Smoke and Blood - Three naïve teens get more then they bargained for when one is pressured into starting a local forest fire. Hey, did that tree just move? (2900 words)
Way of the War - A widowed father takes drastic measures to avoid conscription. It's going to cost him an arm and a...well, you get the point. (2000 words)
Fool's Gold - A destitute man obsesses over the well-off family who have moved in next door. All that glitters... (1800 words)
Foot and Mouth - Two carefree teens wander into the property of a creepy local farmer. What's the worst that could happen? (800 words)
My Poems
Little Birdie - A remorseful hunter laments the death of his latest meal. If only things could have been different...
Somewhere Under The Rainbow - In a land of colour and joy, there is one place you may never go. And breaking the rules merits severe consequences...
Other Stuff I've Written
Fate's End - A nervous boy awaits his fortune in a queue of millions. Tarots are just a load of old superstition, right? (4000 words) (entry for RedNovaTyrant's "Cruel Fate" story contest)
Anniversary - A bloodied, injured man is found stranded on an endless road. Is he ready to face what lies in the fog? (2100 words)
A Lonely Machine - Two bored soldiers dwell on a local tale about an errant AI. Except this conspiracy is firmly rooted in reality. (1700 words)
Wounded - A mountain hiker seeks help for his injured friend after a savage attack, as well as revenge against their assailants. Luckily, he's come to the right place. (1400 words)
Light of My Life - A grieving mother mourns the loss of her son on the fifth anniversary of his disappearance. She should really have left the night light on. (1300 words)
Bad Behaviour - A little girl faces a particularly cruel punishment from her mother. Still, it could be worse... (800 words)
The Poison Sky - Darkness has crept its way across the world, but no-one can see it. No-one except one terrified woman. (700 words)
Eggs and Bacon - Don't you just love the smell of freshly-cooked breakfast in the morning? (600 words) (POTM nominated)
Pastas In-The-Making
AKA: unfinished works in varying stages of progress.
The Blue Room - An oppressive work environment leaves one man feeling more than a little blue.
Casket - A pregnant woman orchestrates her own funeral after the death of her unborn child.
Dead-End Trip - An overworked space-age employee just wants to get away from it all. Permanently.
A Lesson Learned - A lecture on some of the world's most mystical and supernatural creatures ends up revealing far more than intended.
Sweet Dreams - A little girl must survive the daily occurrence of her family trying to kill her in their sleep.
Visually Appealing - A bullied teenage boy has an unusual solution for dealing with his cosmetic woes.
Favourite Pastas
Narrations of My Pastas
(in alphabetical order. Can also be found on this YouTube playlist.)