They call me Creeper. When I say "they," I am talking about this guy: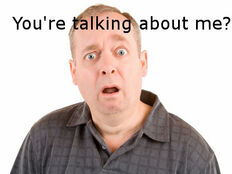 Anyway, here is my info:
Likes:
*Creepypastas
*Minecraft
*Video game conventions, mainly PAX
*Holding squats
*Friends
Dislikes:
*Bad grammar
*People who post hate comments instead of constructive criticism
*The guy in the picture above
*Spammers
*Troll pastas
*Jeff the killer
My favorite pastas:
*Hyper-Cola
*Squidward's Suicide
*Needs work
*The Legend of Ketta
*Sonic.exe (There, I said it.)
*Gateway to the Mind
*The Russian Sleep Experiment
My Stories:
*Joy
*South Park: The Spanish Inquisition
*The Black Flu Full length screenplay. This is by far my best pasta, as it got a 10 out of 10 from creepypasta consultant Sometrollishguy90.
Upcoming Stories
*Leader: Upcoming Graphic Novel Script about a man named Byron, monarch of the city called Green Farm, where his habit of being overprotective of his son, Greg, harms his people as he battles with a rival city, Midnight Light, in a wasteland created by the "Fog War."
Community content is available under
CC-BY-SA
unless otherwise noted.