I'm a scientific writer by day, but once the sun sets, I turn into a writer of all things creepy, weird, and fantastic. You can check out my stories and blog posts on my website or follow me on reddit, facebook, or instagram.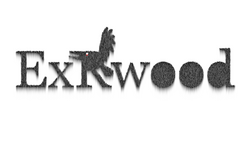 (Thanks to Postuhenin for the great logo!)
My Stories
Doorway to Serenity (3,797 words) - Tied for first place in the Halloween 2021 writing competition.
Narrations of My Stories
If you want to narrate my stories, you have my permission, but please credit me (Elle Ravenswood [Elle is pronounced like the letter "L"; she/her pronouns]) and let me know when it's done. I'll add it to my youtube playlist.
Narrations can be found on my youtube playlist.
Narrators include: Creeparoni, NaturesTemper, Lighthouse Horror, After Dark Fairy Tales, Spirit Voices, and more.
Favorite Stories
Pastas
Others
The Willows by Algernon Blackwood
Harrison Bergeron by Kurt Vonnegut
The Swimmer by John Cheever
Srendi Vashtar by H.H. Munro
Favorite Books
The Shining by Stephen King
The Earthsea Cycle by Ursula K. Le Guin
This is How You Lose the Time War by Amal el-Mohtar and Max Gladstone
House of Leaves by Mark Z. Danielewski
Breakfast of Champions by Kurt Vonnegut
Battle Royale by Koushun Takami
The Graveyard Book by Neil Gaiman
Currently Reading
Fragile Things by Neil Gaiman
The October Country by Ray Bradbury
Carrion Comfort by Dan Simmons