"Why would you want an arse in the wall??" -Me, to Finn
Well, hi people! I'm Frozen/Becky/Whatever the frick you want and I consider myself an ametuer writer, I suppose. I'm online quite often and most probably in the chat c: So yeah, that's about it really!
Dudes, if I call you dude, I don't mean it gender-specifically. So if I call you dude, or man, or anything, and you don't like it, please tell me! You feeling comfortable with what i'm saying is quite important. :) 
People, I AM A GIRL! In case you forget, I am counting how many times people mistake me for one. I'm on 14, at the moment. It's honestly quite funny to count. 
Everything you might want to know:
Name: Becky
Country: England
Hair: mousy brown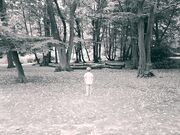 Eyes: grey/blue
Fandoms: Sherlock, Doctor Who, Homestuck, Hetalia, Sherlock, Supernatural, Harry Potter, Eddsworld, Invader Zim, Portal, Pokemon, Soul Eater, Dangan Ronpa, Ouran High School Host Club and OF COURSE, Creepypasta. c:
That is all. Goodbye, you lovely people~
Gallery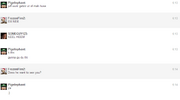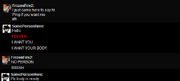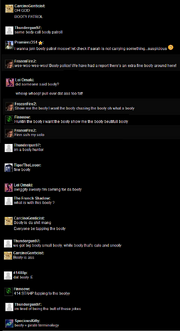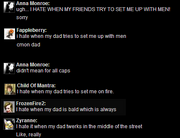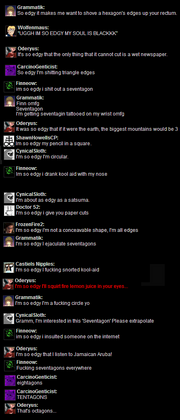 Community content is available under
CC-BY-SA
unless otherwise noted.