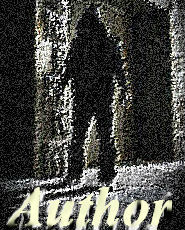 My first memory of storytelling was my father reading to me from 'The Hobbit' when I was a child, showing me the pictures and describing Bilbo's adventures in his own wonderful words. As I grew up he would continue to tell me stories, some were based on local myths and legends, others on classic literature such as Poe, and a few were entirely of his own creation.
More than anything I owe my love for telling stories to my father, and the sense of wonder about the world which he encouraged me to explore. My name is Michael and it means a great deal to me that you have taken some time to read one or two of the stories I have written, born out of that imagination forged all those years ago.
If you would like to find out more about my work, please feel free to join my Facebook page at http://www.facebook.com/GhastlyTalesPresents and my Tumblr: http://michaelwhitehouse.tumblr.com/
I will be self publishing my very first book in the next couple of months. It is a collection of horror stories called 'Bedtime and Other Tales of Terror'. It contains an expanded version of Bedtime and the stories I have already uploaded here, as well as a few that will be exclusive to the book.
Follow My Work

MY STORIES:
Bedtime III: My Fears Realised
Bedtime IV: Something Wicked this Way Comes
The Melancholy of Herbert Solomon
Community content is available under
CC-BY-SA
unless otherwise noted.