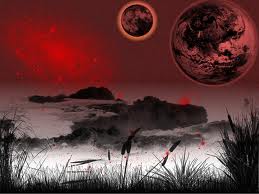 UPDATE:
While I was gone for a very long time, I have now returned and shall attempt to maintain contact with this wiki. Also if you're not on my friends list, don't worry, that thing is old as hell and I'm too lazy to update it. I have a tendency to make small changes in pastas, I feel the need to change any grammatical errors I come across so please don't mistake it for anything else. Bad grammar just annoys me.
Hello <insert name here> and welcome to my Home! Feel free to make yourself comfy Mr/Mrs stalker.
I am a HUGE The Walking Dead (Game, Series, Comic), Game of Thrones and Doctor who fan as well.
Oh, and please don't touch that notebook.
H - Harvey The Hunter

The Lonely Madman
Description
Age:
You don't need to know.
Sex:
Male
Likes
Vinegar, Creepypasta, Knifes and the number 1111
Goal:
Find The Meaning Of The Number 1111
Dislikes:
Maxim, Bullying, Trolls
Quote
If L's a genius, then H's an extreme genius. If L's a freak, then H's an extreme freak.
Dangers:
May cause Insanity and fatal wounds at knife point
My Friends
KingWaffles
Temmington
Pellyeve
Dream Hacked
Lolster
My Pastas
The Leaf Raking Woman of Chamonix
The Haunted Tree of Death (Deleted)
Community content is available under
CC-BY-SA
unless otherwise noted.