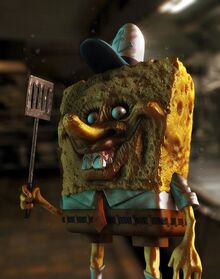 Hi. As you can tell from my favorite wikis, not quite the creepypasta aficianado, but creepypastas have played a major part in my life, so i decided "FUCK IT" and joined this wiki, i will try and be active, since i've always wanted to write a creepypasta, glad to be part of this wiki. I also founded Grammaria, the google translated Creepypastas wiki.
After my failed attempt at a creepypasta and me pulling a stupid attempt at appealing it, i've decided to post the rest of my stories to WW to ask y'all for pointers, i've always been a pasta reader, not a writer, and i'm here to learn. I'm sorry if i've given this Wiki's admins any problems.
My favorite pages
I'm an ameteur, there's still so many creepypastas for me to discover, i'll let y'all know which ones are my favorites, if i have enough candidates i'll make a list.
Community content is available under
CC-BY-SA
unless otherwise noted.