About me
---
I have been getting a lot of ideas floating around my head. Some of them I am going to work on, but most of them just seem too out there. However, there are three or four ideas at the moment which could make good stories. Just need to develop them more, find the time to write, and publish them. In the mean time you can check out some of my other works below.
Favorite Stories/Books
---
The Harry Potter series
A Song of Fire and Ice
Technicolor (Perhaps the best short I've ever read.)
The Man from the Hill (I think this may have been the scariest story I've ever read. Don't really remember it fully
but I remember the way it made me feel after reading it.)
The Odd Thomas series
House of Leaves
Favorite Authors
---
H.P. Lovecraft
Dean Koontz
Gorge R.R Martian
Steinbeck
Stories I've Written
---
Stories
Sorry (A strange call leads to a paranoia.)
The Nothingness in the Center of the Room (A dinner party has an unexpected guest)
Redacted (Ever wish to forget something you've done? Maybe it's not for the best.)
Jenna (A short showing someone's experience on heroin.)
Blobster (Something washes up on the beach and it's not what people think.)
To the Moon (This story is about a man who finds more the he chose when given the option of working on the moon or going to prison.)

Voice Messages (A doctor comes home to listen to his voice messages.)

Spirit Bottles (A woman retells her last days leading up to her hospitalization.)
Mircopastas
Withdrawals (Ever have to give up something you are addicted to?)
Bedtime for My Daughter (A conversation with my daughter before bed) (Third place winner of the Creepypasta Short Story Contest.)
John's Story (A man tell a story about the last time he had slept and why he hasn't since.)

More to come soon.
Earlier works
My stories that have been narrated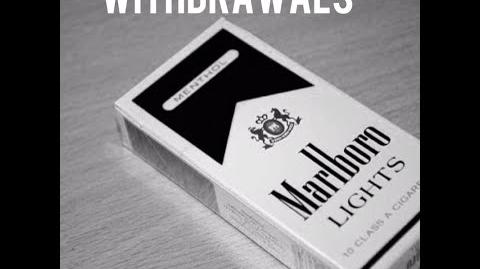 https://www.youtube.com/watch?v=YGgCVSDUYn4
My favorite pages
Community content is available under
CC-BY-SA
unless otherwise noted.