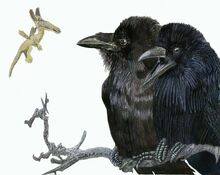 I am a local Humboldt County artist and beginning writer. I just started writing short stories in order to combat bouts of artistic block. High detailed technical stuff tends to confuse me, and I tend to accomplish more artistically>
http://mmpratt99.deviantart.com/
My main theme on Creepypasta is staying away from the Hollywood gore-horror cliche, boring overused monsters--human and otherwise and horrible troll pasta scenario featuring demonic games and lost episodes. My work doesn't involve gothic haunted house settings and creepy families with a lot of skeletons in their closets nor does it involve a typical TV-like story where an evil villian is being stopped by a good hero(s).
My characters are just regular people everywhere, trying to make sense of the unexpected suddenly intruding in their humdrum lives. While a few decided to fight back against "it," most just run away or cower under the bed covers.
I'm also contributing some of my favorite classical horror stories, none of that gory modern stuff.
I'm also on trollpasta
[[1]]
Stories That Were Narrated
Stories I Have Written So Far'
The Basement of Doom--Now Available in Createspace, Amazon and Draft2Digital
Free Reading on my deviantart site
Stories I Have Written That Didn't Quite Meet Creepypasta Criteria
The Man Who Murdered Santa Claus
All Heil Silver Tip the Great and Powerful!
The Curtisville Series ☀Critique As Well As Riffing Criticism☀
My Own Pictures I Contributed So Far
The Moddey Dhoo by mmpratt99.jpg
The Collector With Apple.jpg Gentlemen Prefer Blondes.jpg
Purple Goth Gorgon by mmpratt99.jpg
Kes Freaked Out New D A ID by mmpratt99.jpg
There Were Eyes Everywhere by mmpratt99.jpg
:Bad Moon Rising by mmpratt99.jpg
Castle Leap Ghost by mmpratt99.jpg
Don't Worry...I'm a Doctor.jpg
Slenderman Versus Goliath Ravens.jpg
Sock Monsters Fighting Over Snack/Puppy
Ouija Board With Lizard Pen Pointer
There Once Was A Hill That Ate People

Doorway to Darkness Illustrations--See Story For Illustrations
The Last Day of October--Bookstore Horror--See Story For Illustrations
Slideshow Illustrations to Halloween Story--The Basement of Doom
The Last Day of October Illustrations--Slideshow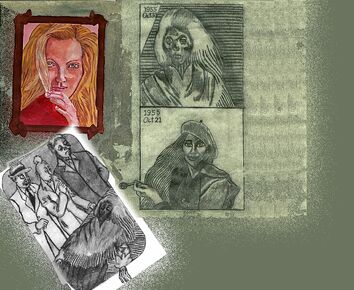 The Gorgon's Smile Illustrations--Slideshow
2015 Blog Illustrations
The first three will also be featured in the extended story--The Last Day of October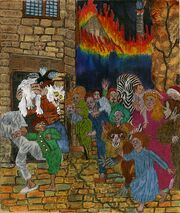 My favorite pages
Add links to your favorite pages on the wiki here!
Favorite page #1--The Couch
Favorite page #2--Come Closer
Community content is available under
CC-BY-SA
unless otherwise noted.