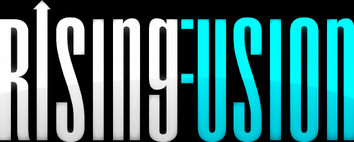 Extras
Games: 1
Youtube channel: Unwashed Purity
What to know about me:
I'm a dimwitted weird female, trying to get smarter but ultimately failing. When I read over stuff, I tend to skip important clues/details, so excuse my ignorance, please.
I hope to do a series of pastas soon, with a haunted-place-kind-of-theme. But judging my current state..."looks at my lame pastas, sees others with brilliant stories..." Yup, no chance. But hey, I'm trying to improve.
My Swamp:
Since I am a shitty writer, I do not expect glamour and glory. Feel free to mark them as critically as you want, but please, be polite. No ranting, raging, or hating allowed here.
Other Swamps:
There's a reason why I put 'em on this list. If you have any time to spare, check them out. You won't be disappointed unless you seriously have a dislike for pieces of good writing. It can be a long list, because there are just so many good ones out there.
The Devil Game - (Credited to creepypasta.com user InfernalNightmare333) 
Penpal - (Credited to Reddit user 1000Vultures) 
Best Movies
The majority are kid movies, because PG-13 are just repititive themes of action and generic storyline. I usually stay away from R-rated movies.
Finding Nemo - Don't laugh. It's a pretty humorous tale of a father clownfish on a perilous journey across the ocean to find his clownfish son. There's a reason why it's so famous.
Up - Another amazing animated film. The story of an old man's desire to fulfill his dead wife's request, filled with suspense, comedy, and heartwarming actions.
The Matrix - Who doesn't like this film? Literally the pioneer of sci-fi films, stuffed full with action, even a surrealistic quality about it, just because it's 1999 doesn't mean you can't love it.
Wall-E - A robot from Earth sets out into space, a thrill-seeking adventure with laughs, tears, and grins. The obese humans are especially funny.
Mean Girls - Sets your stereotypical fashion girl into overdrive, the exaggerated movements are funnier than ever.
Shrek - A swamp ogre with a talking donkey setting out to save a princess from a dragon? No way! Probably one of the best ever, and ignore the "Shrek is love, Shrek is life" meme. Also avoid any sequels, they suck.
American Sniper - The bloody and dramatic tale of an Afghanistan war veteran and his return home. Real sad.
Best Novels
Harry Potter Series - Despite being a kid's series, it's just fascinating how the author managed to build an entire world of magic and mystery.
1984 - The dark dystopian novel of a government attempting to control everyone's thoughts. The protagonist, a rebel named Winston Smith, attempts to defy the Party. Doesn't end well with him.
The Red Pony - A lesson to everyone that growing up isn't as easy as it seems.
One Hundred Years of Solitude - One of my all-time favorites. The rise and fall of the Latin-influenced village of Maconda, and the progression of the head family, the Buendias.
To Kill A Mockingbird - Great tale of a lawyer and his kids in Alabama, the struggle against racial discrimination, etc.
A Tree Grows in Brooklyn - A superb, brilliant story of a poor girl of the Brooklyn slums and her family's struggle against poverty, rehab, stuff like that.
The Joy Luck Club - Story of four American-Chinese daughters and their Chinese mothers.
Alas, Babylon - Really underrated novel about a nuclear holocaust that ravages across the US. I'll admit that some parts were boring, like the pilots talking to each other, but still, a thrilling read.
The Phantom Tollbooth - A cute kid's novel about a young boy setting out with a ticking watchdog and a Humbug. Along the quest the boy discovers that life is beyond anyone's dreams.
Artemis Fowl - While the rest of the series is pretty good, the first novel was the most original, and like all of Colfer's works, full of wit, action, and strong themes.