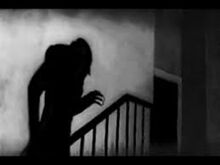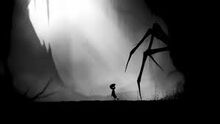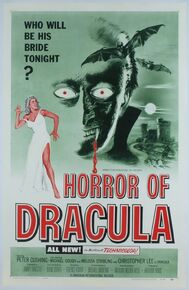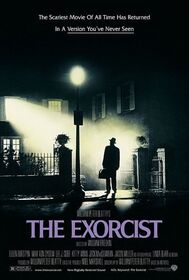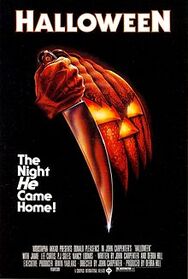 Constructive criticism welcome. Feedback appreciated.
There are no bad stories, just bad storytellers.
Contacts
Email: shadowswimmer77@gmail.com
Facebook: Michael Landry
Twitter: @shadowswim77
The Wicker Saga
A series of standalone yet interconnected stories that together serve to tell a larger narrative. Currently ongoing.
The Wicker House - A man investigates the decades old mystery and superstitions surrounding a supposedly haunted house. Featured on creepypasta.com (30 August 2014), PotM Nominee April 2015, included in We Go Bump 3, accepted to creepypasta.org, accepted to Darkness Prevails, featured on the Wicked Library Podcast, featured on the Creepy Podcast
Lights - David Wilder wakes up and finds he is unable to move. Was he in a car crash? Or is his paralysis something more...extraterrestrial? Included in We Go Bump 3, accepted to creepypasta.org
The Soldier- Michael Landry left the military behind him, along with the Things he encountered there, but sometimes the past is not so easily buried. Included in We Go Bump 3, accepted to creepypasta.org, top rated story on creepypasta.xyz
Petals - A man buys flowers for his wife in an attempt to rekindle their flagging relationship, but the shop girl is acting a little strange. 2015 Creepypasta Freestyle Finalist, accepted to creepypasta.org
A Bad Night - Children are missing and aging PI Jack Monahan is determined to find them, but a gut feeling tells him the night is about to turn bad. 2015 Creepypasta Freestyle Finals Runner-up, featured on creepypasta.com (5 April 2015), accepted to creepypasta.org, published in Crimson Streets
The Lonely Stars - A lone astronaut desperately tries to regain contact with Earth after a strange event disrupts his equipment. Featured on creepypasta.com (9 April 2015), PotM nominee October 2015, accepted to creepypasta.org
The Fishing Trip - When a man's girlfriend asks him to accompany her on a nautical research expedition, he has no idea what to expect. Featured on creepypasta.com (1 September 2015)
One Last Drink - Frank and Joey are about to call it a night when a mysterious and beautiful stranger enters the bar. One more round won't hurt, right? Featured on creepypasta.com (7 September 2015), PotM nominee February 2020
A Figure in the Fog - The town of Arthur's Wake is dying as Jamie and Lester try to help their friend Morgan battle the evil dwelling in the Wicker House. 1st Place in SnakeTongue237's Title Writing Contest, Pasta of the Month October 2015, named one of Let's Read!'s Top 5 Long Creepypastas
Sarah's Story - After months of searching, Sarah's husband finally lands a job in a new town. When unexplained things start happening, the strange old psychic living down the street may be the family's only hope.
Dreams of Inheritance- Nothing will stand between a man and the treasure he plans to inherit.
Father's Love - As his daughter slowly wastes away, a mysterious stranger offers Graydon Marx a chance to save her. But at what cost?
Her Red Right Hand - A man claims to have murdered his family, but what is the meaning of the strange message he left written in blood? 1st Place in Koromo's Creepypasta Song Contest, Spotlighted Pasta February 2016
Tunda - Tomas Wicker once vowed to live a life of ease and luxery, but strange disappearances demand he return to his family's Colombian plantation. Winner of the popular vote in The Writer's Arena #81, featured on creepypasta.com (22 October 2016), accepted to Darkness Prevails, featured on the Wicked Library Podcast
What the Moon Sees - When her friend and fellow psychiatric patient goes missing, Morgana Fontaine must battle monsters both supernatural and all too human. 2nd place in Christian Wallis and Johnathan Nash's Christmas Jollytime Murderfest Competition.
The Devil's Trick - Pulling his life together after his son is murdered, Gabe Parr comes to realize that the devil is in the details. 3rd place in Jay ten's Horror Villain Competition.
Sins of the Father - Separated in time by almost a century, Tomas Wicker and Graydon Marx battle a common enemy and learn how their choices have a profound effect on those closest to them
And the Autumn Moon Is Bright - With bodies piling up, Morgana Fontaine is on the hunt in Humboldt County, but her partner Maurice tries to curb her enthusiasm. Everyone knows you don't fuck with a wolfman.
Sabbath - Waking in the void, forced to relive the worst experiences of his life, Frank Lawrence is offered a choice: freedom from guilt at the cost of his soul.
Spinoffs
Jeff the Killer Redux - My entry to the 2015 Jeff the Killer Rewrite Contest. Chosen as a Top 5 Entry by the judges. Currently located on The Horror Network.
Origin Series
Narrator Unit #522 asked me to write several pieces in which he presents origin stories for the avatars of various creepypasta youtube narrators
The Origin of Southern Cannibal
Other Stories
I Found a Dark and Lonely Road - Shortcuts can take you to unexpected places. Featured on the Creepy Podcast
The Legend of Ol' Mother Cleaver - Some urban legends are real.
Narrations
A huge round of thanks to all of the narrators who have given their time and talent to bring my stories to life.
Interviews
Recommended
The Long List-HumboldtLycanthrope
A Small Piece of Lead-EmpyrealInvective
The Portrait of Noelle Dumont-Mikemacdee
The Children Found a Flower-SkullMunch
The Final Fate of Mary Ford-Creepy Thomas O.
Community content is available under
CC-BY-SA
unless otherwise noted.