"It knows what scares you, it has from the very beginning, don't give it any help, it knows too much already"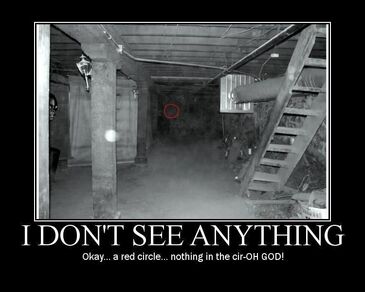 -- Zelda Rubinstein (Tangina), Poltergeist (1982)
Nelson Smith, more commonly known to the users of the Creepypasta Wikia as SnakeTongue237, is a young writer from North Carolina who has been interested in subjects such as horror and death from a very early age. He started out writing short stories for his own enjoyment before finding an outlet for his insanity: the internet. His major writing influences would definitely include authors such as Stephen King, Clive Barker, and Lois Duncan. He has also drawn inspiration from film, primarily classic horror flicks and low budget slasher movies from the 1980's, as well as his own personal life and fears.
My Pastas
This is the list of all the pastas on this wikia that I have written.
Short Horror Stories
~Running Out of Tombstones- A Gravedigger is burdened with the grisly responsibility of satisfying a monster that lives in the woods beside the local cemetery.
~Detour- Two innocent lovebirds are subjected to a nightmare of torture and Satanism when they take a detour on an anniversary road trip.
~Don't Scream- An artist is driven to the extreme. Beyond that I can say no more.
~Lord of Lies- In order to successfully pull of the murder of an innocent child, a hired man must play the part of a ghostly urban legend.
~Shared Blood Runs Thick- A tale of redneck brotherhood with a twist.
~From Deep Within- A lowly, underappreciated police officer embarks on a mission to find his kidnapped daughter. My entry for RuckusQuantum's mystery writing contest. This pasta won an honorable mention as well as the People's Choice Award.
~Crucifix- A recently orphaned boy moves into a foster family of devout christians and develops a fear of the crucifix that is in his bedroom.
~Revival- A college bound couple find themselves walking home alone at night on an abandoned country road. They have a disturbing encounter with an eerie monster that they may actually know better than they think.
~Tongueless- After finding the lair of a psychotic serial killer, a youth experiences acute guilt.
~Outside Lights- A young girl home alone becomes increasingly frightened by the strange lights she sees outside her window. Nominated for Pasta of the Month.
~Something Is Wrong- A young man finally gets to visit his cousins after five years of not seeing them, only to discover that something isn't quite right when he gets there. Nominated for pasta of the month.
Novellas
~Remember the Reaper- A serial killer commits suicide and leaves a note explaining why he followed through with his evil ways.
~~Broken Mirrors- The life story of a disfigured man who has had to endure several hardships. Inspired by real life serial killer Jeffrey Dahmer.
Micropastas
A maker of snuff films rolls the camera for one last time.
A young boy discovers the startling truth behind monsters that lurk in the dark.
A man receives a text message from his daughter that terrifies him to the core.
There's more where that came from. Click here for some micropastas written by yours truly.
Youtube Narrations
Click here for a very short playlist of readings of my various creepypasta.
Upcoming Pastas
Altar of Innocence- When his promiscuous neighbor becomes pregnant, a man insists that the child is his, and slowly begins to build an obsession over her lies.
Micropastas!- Several micropastas will be released under the page SnakeTongue's Micropastas, five at a time.
My Favorite Creepypastas
I would recommend that you read any of the creepy-pastas below, I have found them to be interesting, entertaining and frightening. I have also split them up into three categories to make them easier to locate and enjoy.
Classic Pastas-- Funnymouth, Abandoned by Disney, Candle Cove, 1999, Anasi's Goatman Story, White With Red, The Sandman, Annie96 is Typing, Smile Dog, Mother's Call, 12 Minutes.
Underrated Stories-- Pogo, No Right Turn on Red, There's a Man in the Woods, At My Most Human State, Gumjaw, The Pastel Man, The Magician's Game, I'm Worried About My Son, A Girl's Night, Day of the Worm, Pasta Noir.
Modern Masterpieces-- A Small Piece of Lead, The Long List, A Figure in the Fog, The Number of Darkness, The Gym Teacher, Sheltered Life, Secret Bar, Tobit: The Bleeding Sky.
Contest Winners
SnakeTongue237's Title Writing Contest
1rst place:A Figure in the Fog (By Shadowswimmer77)
2nd place: Blue Moon (By LinebeckIV)
3rd place: Shower Curtains (By Supersatan25)
Personal Favorites of Book and Film.
The Top 25 Best Horror Movies
If you find yourself bored one day, do yourself a favor and waste an hour or two on these superb horror flicks.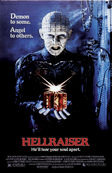 25. Oculus (2013)
24. Horror of Dracula (1958)
23. The Orphanage (2007)
22. The Lost Boys (1987)
21. Sleepaway Camp (1983)
20. The Thing (1982)
19. Jaws (1975)
18. The Hitcher (1986)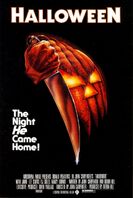 17. Creepshow (1982)
16. Carrie (1976)
15. Children of the Corn (1984)
14. Aliens (1986)
13. Dead Alive (1992)
12. Zombieland (2009)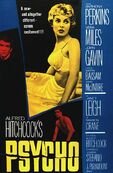 11. The Descent (2005)
10. Poltergiest (1982)
9. A Nightmare on Elm Street (1984)
8. The Omen (1976)
7. The Ring (2002)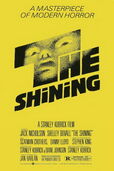 6. Scream (1996)
5. Hellraiser (1987)
4. The Texas Chainsaw Massacre (1974)
3. Halloween (1978)
2. Psycho (1960)
The Shining (1980)
A Selection of My Personal Favorite Books
In your free time, check these books out of your local library. They are very good.
A Clockwork Orange (Anthony Burgess)- My all time favorite book hands down. It is such a masterpiece, I would advise anyone who is remotely interested in literature to read this. It tells the story of Alex, a vicious fifteen year old gang member who rapes and murders his way through a futuristic city in which criminals take over after dark. We watch as Alex is betrayed and goes through prison, as well as a brutal brainwashing segment. Easily one of the most disturbing books ever written.
The Hellbound Heart (Clive Barker)- A grotesque and terrifying glimpse at horror like you've never seen it before. Barker holds nothing back in his writing, not a single punch is pulled, much to my own satisfaction. The line between pleasure and pain, sex and death, is wonderfully blurred in this sadomasochistic novel.
The Green Mile (Stephen King)- A thought provoking novel from master of horror Stephen King... that actually has nothing to do with horror. Instead, King gives us this touching and truly brilliant work of art about a prison guard in the 1930's who builds a relationship with one of his inmates, John Coffey, who just so happens to be black. As the story progresses, our main character discovers that Coffey is innocent, and he even has a god given healing power. It builds to a very saddening and unforgettable climax.
How to Get Suspended and Influence People (Adam Selzer)- A hilarious and insightful coming of age tale about a group of teenagers in junior high school who make an artsy Sex Education video as a school project. This is a vastly underrated book that deserves more attention than it gets. At this point I have read it quite a few times. Funny and identifiable, check it out.
The Hunger Games (Suzanne Collins)- This first book in the hunger games trilogy was the only good one. Ignore the rest and avoid the movie adaptation at all costs. Instead just focus on the gritty and suspenseful first book that flew off shelves and inspired a fan-base that is still raging to this day. It is perfectly paced with disquieting themes.
I Know What You Did Last Summer (Lois Duncan)- This breathtaking achievement from Lois Duncan is most definitely one of the most thrilling books ever written. I found myself unable to put it down. It focuses on a group of teens who hit and kill a kid on a bicycle on a twisting mountain road. They make a pact to never tell anyone, but one year later, someone wants revenge. This remarkable book is probably best known for its screen adaptation, which I personally found to be very poor.
The Old Man and the Sea (Ernest Hemingway)- this is undoubtedly a classic book, and one that has gained the recognition and respect that it deserves. Despite the fact that it is only 127 pages long, it most certainly delivers. As a matter of fact, this book was awarded the Pulitzer Prize (for fiction) in 1953. Chances are that its at your local library.
The Outsiders (S.E. Hinton)- A pure blast from the 1950's, one of America's best decades. The book was written by Hinton when she was merely sixteen years old, and it very realistically deals with the feelings of teenagers. Its about a small town that's divided into two sections. The main character, a "Greaser" must consistently put up with the teasing and attacks of the "Socs," a relentless gang of bullies who rule the social ladder. Then one late night, somebody takes things too far.
The Shining (Stephen King)- Quite simply put, this is the best work of horror fiction ever created. From the twisted annals of Stephen King's mind comes this fright fest that genuinely scared me. Everyday items suddenly become threatening, and nothing is as it seems in the Overlook Hotel, where Jack Torrance has taken his family so he can be the caretaker over a long winter. However, Jack slowly begins to be driven insane by his work, family, isolation, and the hotel haunting. This book was adapted into a movie by the film master known only as Stanley Kubrick, and it is the best work of horror cinema ever created.
The Silence of the Lambs (Thomas Harris)- FBI trainee Clarice Starling must capture the infamous serial killer Buffalo Bill, who shoots and skins his female victims. However, in order to do this, she must challenge the mind of Hannibal Lecter, a cannibalistic genius who is locked up in a hospital for the criminally insane. This is most definitely one of the more unnerving books on this little list, and you probably shouldn't read it if you aren't used to disconcerting things. But to those of you who are as deranged as I am, this is a great read.
Community content is available under
CC-BY-SA
unless otherwise noted.