Fun fact: on 03/28/2020 I validated over 13,000 pastas for category conflicts!
Fun fact: on 06/21/2020 I validated over 13,000 pastas for category conflicts!
---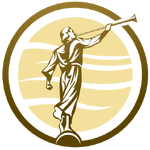 Read
---

Introduction
---
I figure that I should leave a bit about myself here since this seems to be the hub for the entire platform. I am someone who is interested greatly in programming and all things technical. The languages that I am most competent in are, in descending order: Java, JavaScript, Python, and Clojure. If you need help with any of these things then I would be glad to provide some assistance. I desire to develop useful bots for deployment on this platform while maintaining an air of responsibility in doing so. Additionally, I am interested greatly in the efforts by those on the Developer's wiki and the useful contraptions that they produce.
I am not new to MediaWiki as a platform as I have contributed to some independent installations both large and small. That is not to say that I am a guru in any sense, just that I have some idea how to find my way around the platforms. I cannot wait to see what this platform has to offer. I have joined during a very interesting transitional phase where not only are two large sources of wikis coming together under one roof but also as they are working together to migrate existing installations to a newer version of MediaWiki.
Again, if you need any assistance then please feel free to send me a message here and I will try my best to solve the problem myself or to reach out to other sources and bring them in as well so that I can figure out the best way to assist. If I am doing something wrong then I encourage you to come and shoot me a message so that I can address and correct my approaches. Wikis are about learning and community and I am totally here for both.
I am also an active member of the Church of Jesus Christ of Latter-day Saints. I don't usually get all up in people's faces about it and don't move to proselytize. However, it is a defining part of my ethical code and an incredibly important part of my life. I am including this here as my only really personal bit of information so if you have read through this far then it is over! Treat yourself to the pictures of my kitties below for enduring something to grueling.
Pets
---
My favorite pages
* Uncategorized pages * New pages * Recent changes * Marked for Review (5) * Delete Now (4)
Community content is available under
CC-BY-SA
unless otherwise noted.