Tetsuya: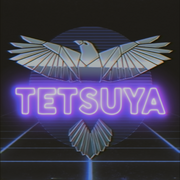 Hello, I'm Tetsuya. You may know me from my YouTube channel where I narrate creepy stories, vibrant poetry and create many videos under the horror umbrella. Checkout the stories I've written and feel free to contact me if you wish to narrate one of them. Alternatively, check out my YouTube channel and let me know what you think of my narrations of your stories![3]
Checkout the Stories That I've Written Here:
In Fear and Faith - A short poem about a man struggling with his faith.
The Wait is Over - Deep from the recesses of your mind, awakens something that you really wish you had forgotten...
Heaven and Hell Aren't What You Think They Are - Learn the mysteries of the afterlife that awaits you, but be warned: Heaven and Hell may be closer than you think...