Hello There!
I'm TheShadyNerd! I'm an editor on this Wiki and both Spinpasta Wiki and Trollpasta Wiki. I like to read Creepypasta, and have ever since I read Squidward's Suicide. If you need repetitive tasks done for your pasta or simply need help with minor formatting, I'm here to help!
Things to Note (Mainly to Myself)
There are currently 3 pages that are marked for deletion.
There are currently 0 pages flagged for deletion.
These are the pastas that are currently labeled in certain categories. Work on these ones, Shady.
My Personal Favorite Pastas
People Who Are Awesome (And short blurbs about them)
ClericofMadness - For making the site, of course!
Dronian - He's the guy that wrote Happy Appy, the pasta at the top there. He also founded the Trollpasta Wiki, where the terrible, terrible stories and other shenanigans go.
Furbearingbrick - She's pretty awesome, and doesn't take kindly to bullshit. Creator of the No More Spin-Offs rule. Easily the best person at handling butthurt people I've ever seen.
LOLSKELETONS - An eternal being who likes burning your house down. A fantastic editor and the creator of some template for the below images. Thanks, Skelly!
WhiteReaper - This guy founded the Spinpasta Wiki, a place for the stories not welcome here anymore (see Fur's blurb above). He created a wiki for your sins! He's Spin-Off Jesus, I guess.
TheShadyNerd - Because I'm a narcissist. :D
Reaction Images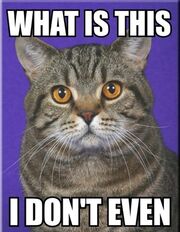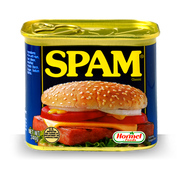 Pastas I've Submitted (Feel free to point out/fix errors) (In order of posting)
Other Stuff I've Written
---Spinpasta---
---Trollpasta---
Community content is available under
CC-BY-SA
unless otherwise noted.