Line 118:
Line 118:
 
 
 

◾[http://creepypasta.wikia.com/wiki/The_Elevator The Elevator]

 

◾[http://creepypasta.wikia.com/wiki/The_Elevator The Elevator]

 
+
 
+

◾[http://creepypasta.wikia.com/wiki/Ascension Ascension]

 
 
 

==Miscellaneous:==

 

==Miscellaneous:==
---
Revision as of 20:35, 18 January 2018
About Me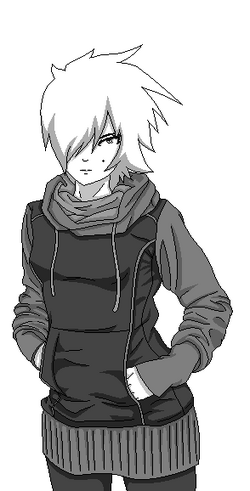 I am a big fan of the horror genre whether it is a movie, book, or whatever. I want to say about two years ago, I think... I used to look up "real" footage of ghosts and demons on YouTube until I stumbled upon a channel called Haunting Season by accident. I immediately fell in love with the channel listening to the narrations of horror stories. After hearing them, I craved to hear more which led to the discovery of CreepsMcPasta, MrCreepyPasta along with others and that's how I stumbled upon CreepyPastas and eventually to this site.
While I was young, I always had a ton of stories burning through my head. Every day and every moment, I would have scenes and interactions flooding my thoughts. It was overwhelming and made me anxious to find a release for them, fearing I would lose a good idea or two. I found that writing and even drawing was the best way to bring forth these ideas. With that said, I am no stranger to criticism. I am a huge critic of my own work and understand my eyes cannot catch every little flaw. So I am very open to people nit-picking and providing constructive criticism for me, and regardless if they do so for me, I will gladly provide the same for them.
I find it easier to catch errors in a story when I read them out loud. Moreover, it allows me to fully encompass the perspective of the characters and feel the flow of the story's content. I do that with all stories I read including my own. Although I love reading polished up stories, I tend to hover around the Writer's Workshop to provide critique and attention to upcoming stories. I also try to give feedback to stories that do not receive any attention at all, especially the ones extending past five days. Sadly, if I miss your story it is due to a important event requiring my attention outside the site.
In general, I love any type of horror story because I know there are an abundant ways to creatively tell a story, and I am interested to hear them all! However, I will say that Pastas involving: angels, demons, God, the devil, or anything closely related to those fields draw me in the closest . You can probably tell from my avatar :P
Stories Marked for Review
There are -1 pages marked for review
Currently Reading
◾Kind Nepenthe by Matthew V. Brockmeyer
Finished Reading
◾The Way of Kings by Brandon Sanderson
◾Words of Radiance by Brandon Sanderson
◾Winter Agent Juno #1: The Helios Legacy by Mike MacDee
◾Half A King by Joe Abercrombie
◾Half A World by Joe Abercrombie
◾Winter Agent Juno #2: Kingdom of Famine by Mike MacDee
My Stories
Stand-Alone Stories:
◾The Church in the Woods: A technician is sent to assist a client at an old church deep in the woods. 
◾The Great Occam Cobb: Meet the greatest magician to ever exist.
◾Foxes Don't Ask Questions: A routine extraction for a team of soldiers quickly turns into a battle of survival against an otherworldly entity.
Aether Series:
◾Prelude: Insula: A space-mining ship unearths a horrifying discovery that threatens to consume the crew.
◾The Orb of Anamnesis (In progress)
Apeiron Series:
◾The Curators of Gen (In progress)
Narrations:
The Great Occam Cobb:
Stories I Enjoyed
◾Pasta Noir: Dames, Slugs and the Hatchetman
◾I'm a Search and Rescue Officer for the US Forest Service, I have some stories to tell
◾The Last Day of October Series
◾The Well, the Wheel, and Wilhelm
◾Magda - A Dark Christmas Tale
Miscellaneous:
Community content is available under
CC-BY-SA
unless otherwise noted.