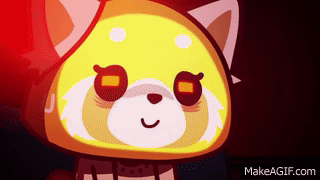 About Me
My first introduction to CreepyPastas was in 2013 through a YouTube narration channel called Haunting Season. Ironically, the host didn't read your typical CP classics. In fact, all of the stories were not only really good but they were his own. It wasn't until later that I discovered the likes of CreepsMcPasta, Mr. CreepyPasta, and eventually, a ton of other talented narrators. From there, I found my way to this site, and the rest wrote itself (pun intended).
Since I was young, I've always been encapsulated by the art of storytelling: the characters, the journey, and the overall impression it would leave upon the reader. Did the character succeed in their quest? Did their pain resonate with you? Or their joy? These types of feelings -- to establish a bond with a fictional character-- still amazes me today. Naturally, I wanted to capture that "feeling", replicate it and push that onto others for their enjoyment, which is why I love to write. It is truly something I enjoy from the brainstorming process right down to when I type that last word in a document (and hit save, for the love of God, please hit save).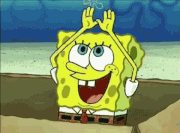 The best thing about imagination is that it's endless. There are a ridiculous amount of ways to go about something which is why, for the most part, I can see the gem in almost any story and what the author is trying to accomplish. I like to give feedback on stories, especially ones where authors do an excellent job of painting their canvas with their words.
I'm big on continuity in a story though and it's a major pet-peeve when I see authors introduce something without properly addressing it again (I say properly because some ambiguity is nice when done right!). A good plot is a no-brainer, but bonus points for sliding in a good ol' helping of character development.
I look forward to finding and adding more gems to my "favorites" list. So, if you have a recommendation that's buried in the 11,000+ stories hosted here, then drop me a link on my talk page! While you're at it, check out some of my own work. What good is dishing out feedback, if you can't take it yourself? Let me know if anything I write becomes one of your favorites! That or if maybe I should quit writing...
Stories Marked for Review
There are 9 pages marked for review
Currently Reading
◾Kind Nepenthe by Matthew V. Brockmeyer
Finished Reading
◾The Way of Kings by Brandon Sanderson
◾Words of Radiance by Brandon Sanderson
◾Winter Agent Juno #1: The Helios Legacy by Mike MacDee
◾Half A King by Joe Abercrombie
◾Half A World by Joe Abercrombie
◾Winter Agent Juno #2: Kingdom of Famine by Mike MacDee
My Stories
Stand-Alone Stories:
◾The Church in the Woods: A technician is sent to assist a client at an old church deep in the woods. 
◾The Great Occam Cobb: Meet the greatest magician to ever exist.
◾Foxes Don't Ask Questions: A routine extraction for a team of soldiers quickly turns into a battle of survival against an otherworldly entity.
◾The Dryad of the Woods: A group of travelers become trapped on a mountain with an ancient entity that terrorizes them.
Aether Series:
◾Prelude: Insula: A space-mining ship unearths a horrifying discovery that threatens to consume the crew.
◾The Orb of Anamnesis (In progress)
Apeiron Series:
◾The Curators of Gen (In progress)
Narrations:
The Great Occam Cobb:
The Church in the Woods:
Stories I Enjoyed
Miscellaneous:
Community content is available under
CC-BY-SA
unless otherwise noted.