READ THIS BEFORE YOU SCROLL!
WARNING:
ANY UNAUTHORIZED PERSONNEL ACCESSING THESE FILES WILL BE IMMEDIATELY TERMINATED THROUGH BERRYMAN-LANGFORD MEMETIC KILL AGENT. SCROLLING DOWN WITHOUT PROPER MEMETIC INOCULATION WILL RESULT IN IMMEDIATE CARDIAC ARREST FOLLOWED BY DEATH.
YOU HAVE BEEN WARNED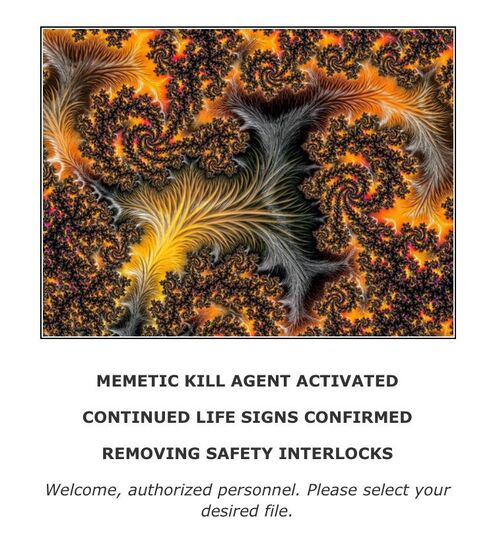 Name:[REDACTED]
Age:13
Birthdate:[REDACTED], 2007
Gender: Male
Address:[REDACTED], Philippines
Hobbies: Reading, eating, taking care of pets
<error#2569nsaundbd%> WATCH OUT, HE REVIEWS STORIES! </error#2569nsaundbd%>

Well, hello there. Check my pastas below!
My Works
Pastas
The Ants Series
Part 2 Coming Soon!
Theories