Welcome to my user page, <insert name here>
|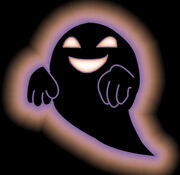 ---
Written by xXAce_MissingNoXx
Content is available under CC BY-SA
Hi I am xXAce_MissingNoXx. I am a keeper of souls, member of the royal guard , and a user here. I am a sysop on the Clash of Clans wiki.
Creepy Black is a game that must not be touched...
🎶 Do you want to see the light?
The last article that was changed was:
Talk:Daddy's Little Princess
new comment by ShonaNingyo 38 minutes ago

| | |
| --- | --- |
| Comment: | You claim that the dad's a misogynist for not wanting his daughter to do porn, but you acknowledge yourself that she's underaged, so why is he a... |
There are 7 pages marked for review and 3 pages tagged for immediate deletion.
Edits of

XXAce MissingNoXx

on Creepypasta Wiki
Total:
714
Article:
143
Talk:
180
User:
178
User talk:
46
Project:
47
Project talk:
0
MediaWiki:
0
MediaWiki talk:
0
File:
2
File talk:
0
Template:
0
Template talk:
0
Category:
0
Category talk:
0
Forum:
16
User blog:
4
User blog comment:
12
My Favorite Pages
People
REDIRECT User:Agent1960X It is now disbanded.
Go here for Alt: User: xXAce_MNoDeadXx User:Underscorre User:ClericofMadness User:EmpyrealInvective User:CrazyWords User:Princess Callie #REDIRECT Steam Phoenix to User:Senjumaru Shutara User:G4T0R4D3xEN3RGY User:Umbrello User:Doom Vroom [[User: A
 

xXAce_MissingNoXx

|xXAce_MNoDeadXx|

xXAce_MissingNoXx



<insert name here>=xXAce_MNoDeadXx=MissingNo Therefore, you are now dead.
Countdown
My 1st Anniversary on this wiki will be in March 28, 2015 00:00:00
My 2nd Anniversary on this wiki will be in March 28, 2015 00:00:00
Note: This doesn't work as planned. It counts UP instead of down .
Note To Self
Use

deletenow

template for extremely bad stories.

M4R

works too.
Countdown does NOT work!
Awesomeness!
There have been 11,869 pages created on this wiki! Let's keep adding and make good stories!
Community content is available under
CC-BY-SA
unless otherwise noted.