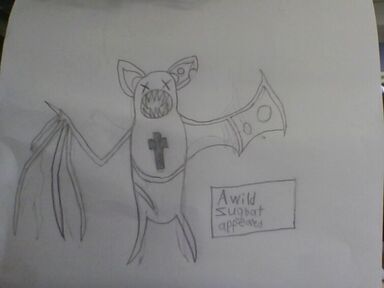 I mainly enjoy writing surrealist type horror dealing with existential and intangible concepts, as I find the unknown aspects of our world to be the scariest; that which we cannot understand.
Links to my works:
---

Avian Plane - To lose what it means to be human is a fate worse than death.
Scent - The odour of the deceased can be intense; so intense that you just can't sleep...
Modus Operandi - When the sins are too great to bear, perhaps it's time for a shower.
Housebound - A captive in his own home, but perhaps it's best if he stayed there...
Narrated by: The Night Terrors Podcast
Quasi-Cannibal - Treat human lives as food, and they might come back to bite you.
Big Blind - The thrill of luck is exhilerating, but remember; the house always wins.
Dying Light - Fighting against your mind can be an uphill battle; don't let the embers die.
- Narrated by DemonCreep
Perennial Hubris - The gods are displeased with Halloween, and one man knows it all too well. (3rd place in Cornconic's Halloween Contest)
- Narrated by Creeparoni
Divine Corpus - What's in a corpse? Disease ridden rot? Or ethereal beauty?
Ravager - The pursuit of power can be a depraved path, especially once one reaches the end.
- Narrated by Big Daddy Stone
Shower Thoughts - When your only solace is water, what happens when the flow stops?
Astatos - An apple is sweeter when you grow it yourself.
Narrated by - Demon Creep
Videophile (PoTM May 2022 winner!) - The watchful eye of a camera can uncover the deepest of secrets.
Narrated by - The Night Terrors Podcast , EuclidClassDunmer, LadyMCreepsta
Final View - Winter can alter our own emotions, and sometimes one can even lose them outright.
Narrated by - Creepy Ghost Stories , Spooky Boo's Scary Story Time
Under The Street Lights - The world can be a little intimidating sometimes, but at least you know what's real, right?
Narrated by- Creepy Ghost Stories , Demon Creep
Tainted Water - Sometimes the horror of a delusion is better than reality.
Narrated by - Demon Creep
Fratricide - The door to redemption is one you must walk through yourself.
Housekeeping - A little cleaning to clear one's head never hurt anyone.
Crash and Burn - Those who are assigned to help can be the worst monsters.
Oh, Mary - She's long gone, but is she forgotten?
My favourite pastas:
---