Blogicle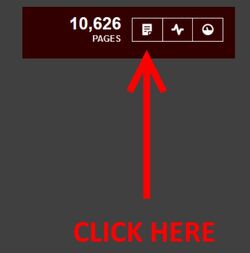 It was noticed that you recently posted a story in the form of a blog post, forum post, profile post, or talk page post. These places aren't the right location for this type of content.
Next time, please contribute it as a page instead. To do so, click the button at the upper right corner of the page labeled "Add New Page" and select "Submit a Story" from the dropdown menu. If you need any help with this, contact an Administrator for assistance.
However the story is not up to quality standards and needs a lot of revision. EmpyrealInvective (talk) 00:35, April 6, 2020 (UTC)
Story deletion
Your story has been deleted because it doesn't meet the wiki's quality standards. If you feel that it did meet the standards, please state your case on Deletion Appeal. Make sure you follow the instructions to the letter there, or your appeal will be automatically denied.
DO NOT ATTEMPT TO REUPLOAD YOUR PASTA. If you upload it again, you'll receive a 1-day ban from editing, as per the rules.
Read the Deletion FAQ and our Style Guide for Writing for details on the 'what' and 'why' of the deletions we make.
Read this guide and these blog posts for further details on how you can improve your story/stories to make them meet our quality standards.
For additional help, submit your story to the Writer's Workshop for feedback.

As mentioned above, your story failed to meet our minimum quality standards due to failure to capitalize sentences, punctuate sentences, numerous instances of awkward wording, formatting, grammatical (it's=it is, its=possession), and plot issues. EmpyrealInvective (talk) 00:45, April 6, 2020 (UTC)
Re-uploaded story
Please don't re-upload your deleted story. It is against the rules. If you feel your story is well-written or meets the Quality Standards, make a case on deletion appeal or post it into our Writer's Workshop for comprehensive user review. If you re-upload a deleted pasta again, you will receive a 1-day suspension from editing.

EmpyrealInvective (talk) 00:45, April 6, 2020 (UTC)
Reuploaded Story
You have reuploaded a story that was previously deleted without going through the proper channels to approve its return. As you have been previously warned for this, you have had your ability to edit suspended for 1 day. Further attempts to reupload previously deleted stories will result in lengthier blocks from editing.

EmpyrealInvective (talk) 01:47, April 6, 2020 (UTC)
Community content is available under
CC-BY-SA
unless otherwise noted.