Explanation
This isn't a spinoff of anything, as the algorithm seems to think. I'm trying to take Alex Jones to task in a subtle way, and write a creepy story while I'm at it. Man Who Sees the Truth (talk) 03:34, September 30, 2018 (UTC)
Welcome
Hi, welcome to Creepypasta Wiki! Thanks for your edit to the User talk:Man Who Sees the Truth page.
Please be sure to read all of the Site Rules, as it is important to follow them. Failure to abide by them may result in your account being blocked.
Read some new pastas by checking out the article index or browse by topic by checking out the Genre Listing. You can also read some of the best stories our wiki has to offer by checking out Suggested Reading. Finally, you can check out stories written by authors of the wiki in User Stories.
Please leave a message on my talk page if I can help with anything!
ClericofMadness (talk) 03:34, September 30, 2018 (UTC)
Blogicle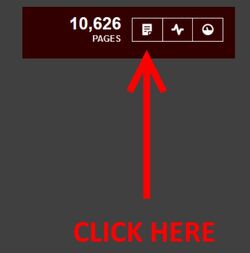 It was noticed that you recently posted a story in the form of a blog post, forum post, profile post, or talk page post. These places aren't the right location for this type of content.
Next time, please contribute it as a page instead. To do so, click the button at the upper right corner of the page labeled "Add New Page" and select "Submit a Story" from the dropdown menu. If you need any help with this, contact an Administrator for assistance.
However your story appears to be a trollpasta, and would be deleted if posted on the main site.
Underscorre talk - contrib - log 07:34, September 30, 2018 (UTC)
Community content is available under
CC-BY-SA
unless otherwise noted.