Don't forget to sign yo ass in with the four tildes Leave your message after the beep
BEEP
Yo
Even thought it's a bit late but welcome to the wiki bro. I hope you enjoyed your stay here :3
-LeiOmaki
23:59, November 28, 2013 (UTC)
Hey man, it's me... 
'EY YO STUPID BETCH, you didn't tell me you're gonna be inactive so soon... :( quite sad. I've been waiting for you for like a damn century. Anyways, I'm gonna be missin' you and everything and DON'T FUCKING FORGET ABOUT ME.
Yeah there's that and I'm contemplating on leaving this place completely as well since almost all of my best friends (including you, I'm your bitch, you're my bitch. We're gonna bitch around together) have decided to leave this place already. And have I told you I'm gonna miss you? Anyways yeah, I'm gonne be away for now. And bitch, I wanna hear from you soon. 
But aside from calling you a bitch, I really do hope you're happy with where you are. And remember, whenever you need me, I'm here. 
Keep safe always and you're my best friend. #FriendshipLikeOMGImmaSoHashtagThis.  I'm in the business of MISERY, let's take it from the top talk 17:44, May 3, 2014 (UTC)
Well, shit....
Sorry about my last message, I thought you were gonna be leaving this place as well... All my other friends have been leaving one after the other recently. Also about the Skype thing, I'm trying to make one but I can't make one easily because of my internet connection. So for now I'm using my Facebook (You can ask my friends with my fb account, preferably Lei if you catch her on chat. Just tell her I let you have it. I can't paste it here because it's too public.) 
So yeah, hope to hear from you. And take care.
I'm in the business of MISERY, let's take it from the top talk 15:49, May 7, 2014 (UTC)
Your awesome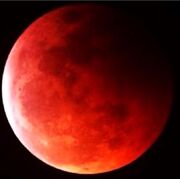 Your talk page
Don't blank your talk page. If you think it is too crowded, you can always archive it. I'm going to go ahead and undo your edit now, including this, okay?
--WaveDivisionMultiplexer (Talk) (Contribs) 14:46, May 26, 2014 (UTC)
Re:Hello
What's up? --Flame19~ (talk) 05:14, July 14, 2014 (UTC)
Yes. Yes, I should
But I've been a busy bee. You should get back on Skype.
--Flame19~ (talk) 10:25, October 16, 2014 (UTC)
I don't have access to skype right now. Get on the chat, maybe?
Hello?
Community content is available under
CC-BY-SA
unless otherwise noted.