Welcome
Hi, welcome to Creepypasta Wiki! Thanks for your edit to the User talk:RuckusQuantum page.
Please be sure to check out all the Site Rules, as it is important to follow them. Failure to abide by them may result in your account being blocked.
Read some new pastas by checking out the article index or browse by topic by checking out the Genre Listing.
Please leave a message on my talk page if I can help with anything!
SoPretentious (talk) 21:23, April 16, 2016 (UTC)
RE:
I don't know bruh. I'm up to some important stuff these days. I'm currently writing/developing a new story of mine, and I still have a few unfulfilled requests to manage, so the chances are...
I don't really do this much, but I think I need to refuse your request. At least for now. I'm really sorry.

14:17, April 17, 2016 (UTC)
Kiwi birds
Hey, you really need to check out some kiwi birds. Resdraon (talk) 06:43, July 8, 2017 (UTC)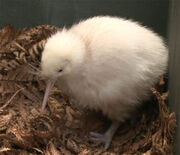 Community content is available under
CC-BY-SA
unless otherwise noted.