Blogicle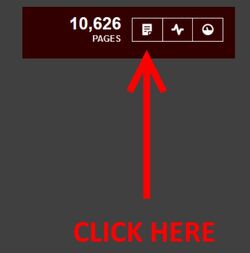 It was noticed that you recently posted a story in the form of a blog post, forum post, profile post, or talk page post. These places aren't the right location for this type of content.
Next time, please contribute it as a page instead. To do so, click the button at the upper right corner of the page labeled "Add New Page" and select "Submit a Story" from the dropdown menu. If you need any help with this, contact an Administrator for assistance.
EmpyrealInvective (talk) 16:46, January 12, 2020 (UTC)
Notice
One or more of your recent Discussions polls have been removed due to violating the poll guidelines. Please take some time to review the rules as further infractions may result in a temporary ban.
DO NOT REPOST YOUR DELETED POLL. If you post it again, you will be subject to a one-day ban, per the rules.
EmpyrealInvective (talk) 03:15, January 17, 2020 (UTC)
Community content is available under
CC-BY-SA
unless otherwise noted.