Welcome
Hi, welcome to Creepypasta Wiki! Thanks for your edit to the User blog:VoidSansXD/Minecraft's awakening (chapter 1) page.
Please be sure to read all of the Site Rules, as it is important to follow them. Failure to abide by them may result in your account being blocked.
Read some new pastas by checking out the article index or browse by topic by checking out the Genre Listing. You can also read some of the best stories our wiki has to offer by checking out Suggested Reading. Finally, you can check out stories written by authors of the wiki in User Stories.
Please leave a message on my talk page if I can help with anything!
ClericofMadness (talk) 21:42, March 24, 2019 (UTC)
Blogicle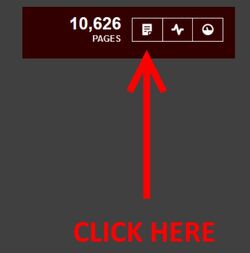 It was noticed that you recently posted a story in the form of a blog post, forum post, profile post, or talk page post. These places aren't the right location for this type of content.
Next time, please contribute it as a page instead. To do so, click the button at the upper right corner of the page labeled "Add New Page" and select "Submit a Story" from the dropdown menu. If you need any help with this, contact an Administrator for assistance.
However the story is blacklisted and needs to pass a spinoff appeal. On top of that, I noticed a number of mechanical and possible plot issues in the story. EmpyrealInvective (talk) 21:55, March 24, 2019 (UTC)
Warning! Unfinished Page
Please don't contribute unfinished pages. We get a lot of these, and almost none of them are EVER finished in a timely manner. Your unfinished page has been deleted. I'd suggest you post unfinished pages on your own computer in a notepad or other text document, or if it isn't your own computer that you're using, to save the text on Pastebin so you can access it later. Posting an unfinished page again will result in a block.

EmpyrealInvective (talk) 22:21, March 24, 2019 (UTC)
The story you just posted which was removed was only the first chapter and it was not a complete story. I would suggest looking over our site rules if you have any questions as repeating these infractions will result in a temporary ban from editing on this wiki. EmpyrealInvective (talk) 22:31, March 24, 2019 (UTC)
The rule was instituted after Godzilla NES due to multiple people posting unfinished stories that were never completed. Additionally Godzilla NES is a longer story with multiple pages (as opposed to 1-2 paragraphs) that has each chapter broken up. You'll find we did the same thing for Bram Stoker's Dracula due to its length (100+ pages). EmpyrealInvective (talk) 22:39, March 24, 2019 (UTC)
No one asked you to do that. We're only asking that you follow our site rules. EmpyrealInvective (talk) 22:43, March 24, 2019 (UTC)
Community content is available under
CC-BY-SA
unless otherwise noted.